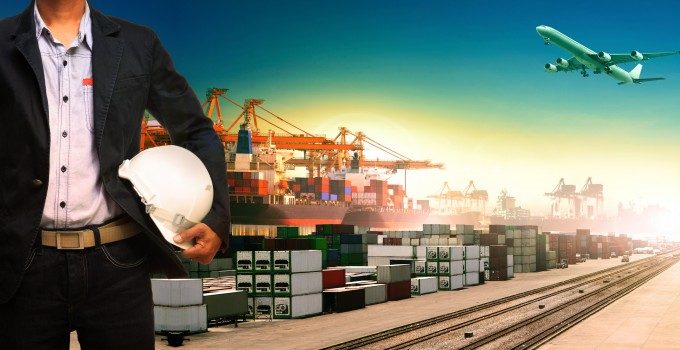 The inevitable flood of shipping lines calling at Iran will lead to a lack of profitability and challenges for transhipment ports in the region, TOC Middle East delegates were told today.
Noting that similar problems happened in South America a few years ago, Lars Jensen, CEO of SeaIntelligence, explained that a wider network suited liner alliances, and that two of them already planned to offer direct Iran services next year.
"For Iran, that makes it very well connected. And everyone with a shipping line that is suffering will see growth there and want to go," he said.
"There will be a rapid increase in the number of services. That means carriers will get volumes – but not profitability," he warned. "It will be a repeat of South America three or four years ago."
Mr Jensen also said that overcapacity would inevitably lead to a price war.
And he added: "If there is a huge influx of carriers, why would you want to tranship? It's a strategic threat to transhipment ports in the region."
The reasons behind transhipment were essentially based on two points, he explained. Giving the scale to fill big ships and to support nearby countries that had port constraints or congestion. The Middle East had benefited from poor infrastructure in India and East Africa.
"As infrastructure gets better in Iran, part of the argument for transhipment goes away. I think transhipment will go down in coming years, and alliances are going to take us to wider networks and more direct calls."
Iran is certainly planning infrastructure improvements. Alireza Jahan, container affairs adviser for the Shipping Association of Iran, said Bandar Abbas (pictured)  would add 6.8m teu of capacity, taking it up to 10m teu by 2020, while four other ports on the southern coast were also adding capacity, albeit less. The throughput at Bandar Abbas in 20216 is estimated to be 2m teu, with much of the growth through direct calls.
Mr Jahan also pointed to growing road and rail connectivity in the region, and that Iran's hinterland population is about 200m people, while domestically it is 80m.
"So Iran is a good place to distribute around other countries," he said.  "One of the things we are concentrating on is the geographical location. There is minimum deviation from the main shipping corridors."
Domestic box line IRISL, meanwhile, is also gearing up for growth. It currently ranks number 19 in the world, but plans to be in the top 15 within two years, and the top 10 within five years.
Growth hasd been stymied by sanctions which prevented it from chartering or ordering ships and leasing containers. It also had to pay off all its bank loans and finances in one go.
But now, helped by low steel prices, the carrier is ordering ships for delivery in two years, maximising its finance and credit, chartering vessels and leasing containers.
But Mr Jensen, who conceded that one threat to growth would come from president Donald Trump, warned: "IRISL will be under significant competitive pressure. Don't necessarily believe that the Iranian surge will be profitable."