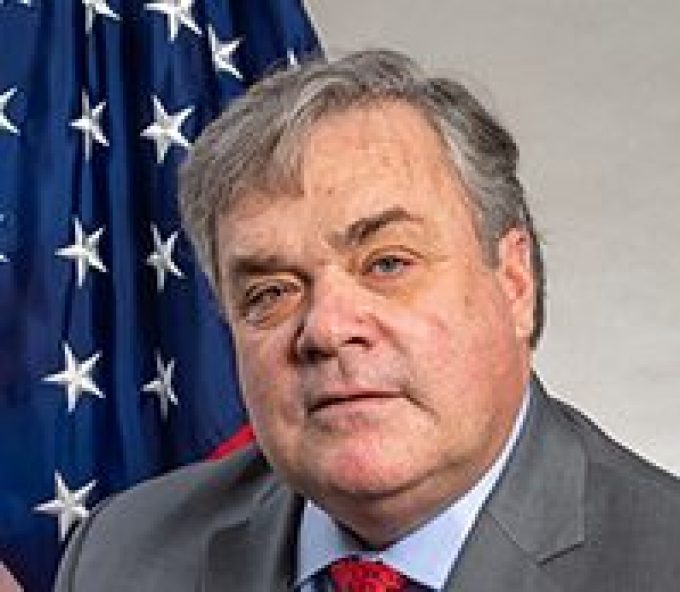 The newest member of the Federal Maritime Commission (FMC), Carl W Bentzel (pictured above), has warned transpacific carriers against hiking freight rates unfairly, as the supply chain begins to free-up in China.
"I was heartened to hear that shipping lines have indicated that there is cargo for pickup and that trucking and port operations have substantially resumed in China," said Mr Bentzel.
The FMC has been monitoring the levels of blanked sailings on the route and discussing with ocean carriers the levels of service and the potential resumption of normal trade.
The federal agency responsible for regulating ocean transport in the US said reports indicated US retailers were beginning to run low on imported goods, which is having an impact on US manufacturers such as the automobile industry, which sources some component parts from China, and US exporters of agricultural products  suffering logistical challenges.
It said: "Information provided from shipping lines involved in the transpacific trades indicates that cargo levels and services are resuming to pre-coronavirus levels. It should be expected that coronavirus impacts will linger over the next few weeks while vessels are engaged in the cross-Pacific transit and, hopefully, we are poised to achieve normalcy in the transport of goods.
"To be clear, there may still be logistical challenges in processing cargo into United States commerce."
Mr Bentzel said it would be necessary for all stakeholders in the transport industry, from container terminals to trucking and rail services, "to pitch in to secure normalcy".
But he fired a warning shot at carriers that might be planning to recover the billions of dollars of lost revenue from the hundreds of cancelled sailings by announcing GRIs for shipments from China to US west and east coast ports.
Transpacific carriers raised freight rates substantially during the US-China tariff-beating front-loading demand surge in the final quarter of 2018, which did not appear to register on the FMC's regulating radar, or attract any critical comment from the commissioners.
However, Mr Bentzel, sworn into office in December, is taking up the baton from his friend and former commissioner, William Doyle, who was at the forefront of implementing regulations covering the new alliance set ups.
In particular, Mr Doyle was influential in the aftermath of the Hanjin Shipping bankruptcy, encouraging vessel-sharing agreement wording that allowed the surviving partners of an alliance to continue to function and deliver containers in the event of individual carrier failure .
"I remain concerned that there will continue to be negative economic impacts as a result of delays, as shipments transit the Pacific from China. I would hope that the industry resists the temptation to take actions to price gouge or otherwise unfairly leverage their position," said Mr Bentzel.
The first week of near normal manufacturing and intermodal activities in China since the onset of the coronavirus crisis saw container spot rates for the US, as recorded by the Shanghai Containerized Freight Index (SCFI), soar 18.3% last week to the US west coast, to $1,610 per 40ft, and jump 8.7% for east coast ports to $2,912 per 40ft.
"Our ability to recover from this economic disruption through the resumption of maritime commerce underscores the criticality and importance of our maritime trade. Hopefully the resumption of this service can allow our nation to recover as rapidly as possible," said Mr Bentzel.