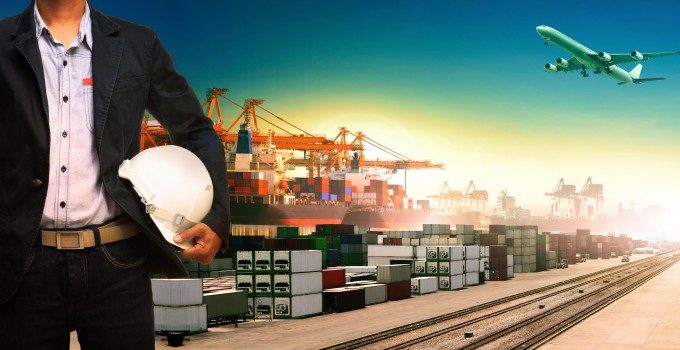 Asia's booming e-commerce sector is creating a wave of opportunity for logistics growth across the continent.
From India to China and across Asia-Pacific, the proliferation of internet access and rising middle-class consumer spending is creating the perfect storm for online retailing.
India is expected to see e-commerce growth of 10-15% annually, higher than its GDP growth rate, meaning exponential freight volume surges for express delivery, courier firms and 3PLs operating within international freight transport and last-mile logistics.
Indeed, established logistics players in India are setting up dedicated e-commerce units to capitalise on the demand for on-line shopping, often aligning with major e-commerce leaders through strategic partnerships.
For example, Patel Logistics recently signed a deal with Amazon to create fast-track air delivery unit Patel Retail, while Chinese e-commerce giant Alibaba has partnered with Singapore Post to provide delivery solutions in Asia-Pacific.
Asia-Pacific now accounts for 35% of the global business-to-consumer (B2C) e-commerce market, with a total value of over $1.5trn. Mark Millar, author of Global Supply Chain Ecosystems, explained that logistics infrastructure is under increasing pressure to keep up with rising demand – particularly considering the popularity of e-commerce outside of large metro areas.
"The massive increase in on-line sales is driving exponential expansion in the need for comprehensive B2C logistics networks, stretching Asia's express logistics capabilities like never before.
"Furthermore, Alibaba research reports that consumers in small cities and remote areas – with no large shopping malls and not much modern retail – actually spend a larger proportion of their disposable income via e-commerce, than those in the large cities where brand-name stores and high street retail are plentiful," he said.
Vietnam is one emerging market struggling to adjust to this new-wave of on-line retailing and resulting logistics challenges. Government data shows Vietnamese shoppers spent almost $3bn on-line last year, equivalent to 2.12% of the country's total retail revenue.
At the same time however, consumers' preference for cash over credit cards could hamper further growth. One local supply chain manager told The Loadstar the high rate of cash purchases, combined with a lack of large 3PLs with sufficient hinterland networks, results in major challenges for day-to-day delivery operations.
"In terms of payments, there is a very high rate of cash on delivery because of low trust in on-line transactions and product quality," said Fabian Wandt, head of supply chain and marketplace operations at Lazada Vietnam.
"We are missing big privately owned 3PLs with non-metro area networks. On top of that, there is a lack of IT infrastructure which leads to a lack of visibility across the supply chain. On the warehousing side, there is lack of high quality warehouses close to city centres which is required for e-commerce companies like Lazada"
Lazada is Vietnam's largest on-line retailer, recently celebrating its third anniversary with the milestone of 500,000 customers after growing by over 500% since 2013. Mr Wandt explained that electronic products are the most popular category amongst Vietnamese consumers, noting that there were 110m cell phones in circulation in a population of 85m, highlighting the scale of demand.
In terms of creating supply chain efficiency, Mr Wandt believes focusing on cultural change and staff training will be just as important as implementing new technologies.
"New technologies alone won't help to conquer the challenges, we need to focus on cultural behaviour and to adopt our supply chain education and implementation," he said.
Skills shortages within the logistics sector are not uncommon, and especially in emerging markets. In Vietnam, hiring enough qualified people to meet increased demand has been difficult amongst 3PLs and forwarders – leaving significant opportunity for international players to enter a fast moving market.
Mr Wandt thinks this could prove to be the catalyst Vietnam needs to further develop its logistics networks: "The e-commerce market is growing day by day. New customers are entering a new channel of consuming. New players will join soon, helping to develop the logistics infrastructure and establish a better end-to-end solution. The growth will be dramatic."