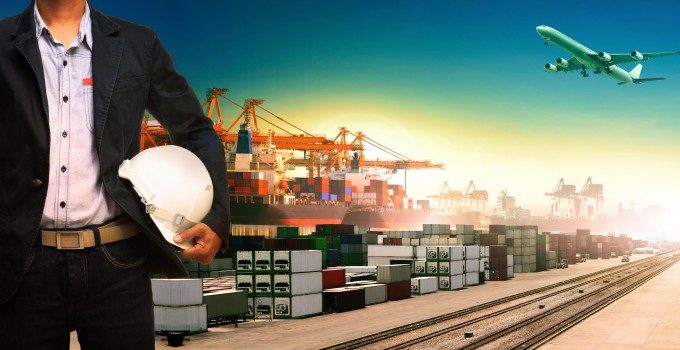 One of the world's major shippers, US manufacturer 3M, has forced its competing logistics service providers to work together in a bid to reduce transport costs across its European operations.
Speaking on the sidelines of this week's Intermodal Europe event in Amsterdam, DHL's IT business development lead for the EMEA region, Jaco Voorspuij, told The Loadstar that in redesigning its delivery network to customers, 3M had brought the German logistics giant together with Austrian freight and logistics enterprise Gebruder Weiss.
"This is a major development with one of our big name shippers, which came to us and asked us to work with a major competitor because they needed to design a different way of working with their LSPs," Mr Voorspuij said.
3M's supply chain is traditionally based on palletised long-haul haulage from its European distribution centre, as well as its factories, directly to individual customers, but it wanted to move to a "Mix, Move, Match" model.
"They had long range trucks carrying pallets which held orders specific to individual customers and created a huge amount of waste – the trucks were only about 35% full because they could neither fill the pallets up, nor the trucks themselves.
"They were also were wasting space both in their EDC as well as the factories, which were also storing stock," Mr Voorspuij continued.
The "Mix, Move, Match" pilot project, which has now been running for several months, creates order-specific pallets as close as possible to the final destination of the consignments. Instead of building customer-specific pallets at its EDC, 3M now simply builds pallets at its EDC and factories with different consignments, but attaching each with an order-specific SSCC barcode that is read when the pallet is taken apart at the DHL and Gebruder Weiss hubs.
New pallets for specific customers are then rebuilt at the hubs and trucked onto the final destination.
"The trucks are now achieving load factors of over 90%, although of course there is now additional handling," he added.
At the Supply Chain World Europe conference in Madrid last month, 3M's EMEA logistics operations manager Patrick Van De Vyver revealed that the company had seen costs reduce by 35% and CO2 emissions by 50% since the project was launched.
Mr Voorspuij said that the project tackled head-on the "huge waste that exists in European supply chains".
"We have tended to be very traditional in the way we design supply chains, which has limited the level of utilisation we get in the modes of transport and the containers themselves, and as a result of the limited use of infrastructure we are wasting around €160bn a year across the European logistics industry – we need to do things differently to get this number down," he said, adding that focusing on warehousing operations represented a good place to start.
"Warehousing stands at 5% of the cost of sales. It is not as high as transport which is why it doesn't get as much attention as it should. But having warehouses doing various kinds of things that you might not think about allows you to be far more flexible with your supply chain and thus save a lot of costs."
However, he also added that shippers were "making decisions that continually make the goods flow thinner" due to smaller quantities and higher frequencies, making it very hard to reach better load factors, which would allow them to absorb costs like increasing fuel prices.
"We need to start working together – LSPs and shippers – but there is a big challenge here because that would require us to share a lot of sensitive data, and clearly I am not going to easily share my data with Kuehne + Nagel or Ceva.
"Likewise, if Proctor & Gamble and Unilever could find a way to bundle their volumes on a single LSP, they also want security that their data is safe," he said.
But the "Mix, Move, Match" model had overcome this through the appointment of Norwegian firm Marlo as a 'Software as a Service' (SaaS) provider, which effectively quarantined the data and prevented commercially sensitive data from being seen by the different partners.
"At DHL we think there are going to be more of these providers arriving on the scene – there are a few at the moment, but not many. But we need them to act as an independent facilitator to make these partnerships work," he said.
The project has been a year in development, and the next phase will see further LSPs – notably DSV, City Link and Schenker – added to the platform.