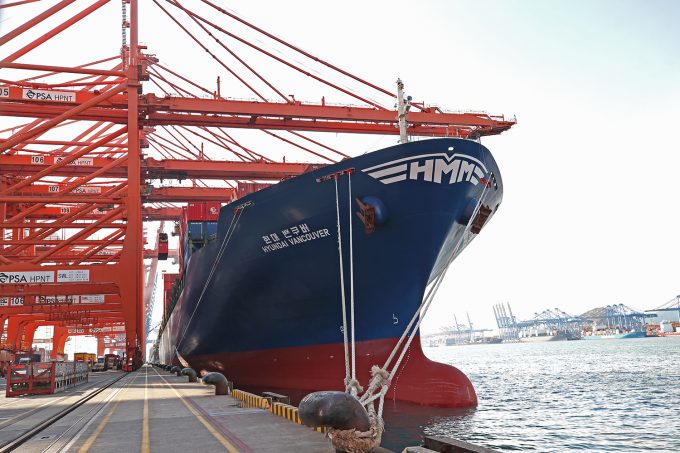 An Illinois shipper is suing Taiwanese operator Yang Ming and South Korean carrier HMM, claiming they benefited from failing to meet contractual obligations and colluding to benefit from the breach of contracts.
The claim alleges that the two carriers have benefited so far by around $2.2m, with the amount still accruing as the lines continue to gain from what shipper MSRF Inc considers illegal practices.
It amounts to a refutation of the US Federal Maritime Commission's two-year Fact Finding 29 investigation, by commissioner Rebecca Dye, which found "no evidence of collusion" between shipping lines.
MSRF filed a complaint with the FMC on 8 June, alleging it had agreed contracts for the 2021 shipping year with the alliance partners that gave them 100 feu space on Yang Ming services and 25 feu on HMM vessels, but Yang Ming offered just 4% of the allotted space and HMM carried only nine of the company's boxes.
The shipper claims it was forced to resort to the spot market to find a carrier for its cargo, or not to send its freight at all.
In addition, the company alleges that both YM and HMM capitalised on breaches of contract by: "Re-selling the capacity allotted to MSRF under the HMM [and YM] service contract(s) to other shippers on the same spot market at substantially higher rates than those to which it agreed in the HMM [and YM] service contract(s)."
Moreover, MSRF alleges that, following the signing of contracts with YM and HMM, the carriers changed their practices in a "parallel and seemingly co-ordinated fashion", depriving MSRF of the space contractually agreed.
In its evidence to the FMC, MSRF claims shipping lines, including YM and HMM, have disrupted a previously "stable and well-established" market structure that delivered reliable service contracts in advance of the booking process.
As a consequence, MSRF alleges, it is now compelled to "agree in advance to exorbitant rates for whatever portion of its needed capacity global ocean carriers are willing to cover with service contracts, make up the difference on the spot market and then rush to the spot market again each time respondents refuse to honour their limited service commitments in pursuit of even more profiteering".
MSRF says the carriers have been allowed to organise themselves into "collusive alliances", which gives them the opportunity to "exploit their alliance status at the expense of shippers".
Its complaint says: "These collusive ocean alliances give respondents the incentive and opportunity to co-ordinate discriminatory practices, such as those alleged herein, so as to violate contracts with shippers like MSRF in favour of exploiting profit opportunities on the spot market."
And it adds that the carriers within alliances are continuing to exploit shippers, including MSRF, which have brought the shipping lines historically high profits. YM reported $1.83bn profit in Q3 21, while HMM saw income for the same quarter soaring tenfold, year on year.