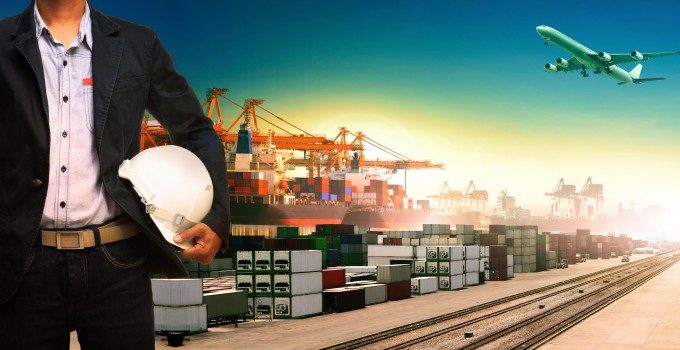 The freight rate war has undeniably returned to the Asia-North Europe trade as forwarders report lines voluntarily undercutting rivals in a renewed bid to win market share.
One Hamburg-based forwarder said that carriers were now offering $2,400 and below for a 40ft container from Shanghai to the German gateway. "It is worrying because several weeks ago you could see the signs that the turbulence had not left the market, despite the fact that carriers had got the rates to a level that was profitable again. That rates are once again on the decline proves the volatility never left and it now appears another rate war is on its way."
A leading UK forwarder operating in the import retail trade said that his sea freight manager had been quoted rates as low as $2,200 for a 40ft from one carrier and added: "The weird thing about this is that this level was not requested by us; it was completely unsolicited – the carriers have begun to drive down the rates of their own accord and it is really quite stupid. The whole boom-bust cycle is beginning once again, and once again we appear to be heading into yet another downward spiral, only this time it appears to be worse – steeper – than before.
"Frankly, the situation is idiotic. The lines sort themselves out, talk about bringing the period of volatility to an end, and then the whole thing begins again. And this is what?… the sixth time since the beginning of the recession?" he said.
The problem for lines is that while the round of general rate increases, peak season surcharges and other hikes were successful in the early part of the summer, volumes remained stubbornly weak. But simply dropping freight rates will have no bearing on demand levels themselves of course – sea freight demand is a result of high street, industrial and other economic activity rather than the level it is priced at. Lower rates can seldom induce demand for more cargo, so rate stability can only come about by managing the supply of box slots.
Drewry's freight rate benchmark from Shanghai to Rotterdam ended last week on £2,578 per 40ft, and research manager Martin Dixon confirmed that rates "have been dropping quite quickly".
He added: "The supply-demand fundamentals are not good: volumes are extremely weak and supply has got worse, and some load factors are below 80%, which is perilously low.
"Whether we are deteriorating into a rate war I am not so sure. The sentiment is that there is more discipline than last year, although that doesn't necessarily eliminate rogue elements trying to win some market share," he said.
The launch of a new Asia-Europe service by Hanjin and Evergreen last month, deploying nine ships of 8,500teu-10,000teu size has exacerbated the situation, adding another 9,000 teu to weekly capacity, according to Alphaliner, although both the G6 Alliance and CKYH alliance have announced plans to pull strings in October.
The G6 will drop its Loop 3 service at the end of the first week of the month, while the CKYH alliance will move from five weekly services to four in the middle of the month. In addition, a series of carriers including Maersk and the alliances have announced that a variety of sailings during China's Golden Week national holiday will be pulled.
"It doesn't look as bad as it did last year, and certainly the main carriers are pretty keen to limit any serious rate erosion and are prepared to do what they can to balance supply and demand," Mr Dixon added.
He predicted further service changes, more lay-ups and increased use of slow steaming – "anything they can do to absorb capacity they will do," he said.
Altogether, some 27 loops on Asia-Europe are slow steaming, while six are down to super slow steaming – 14 knots and below.
For those confused by the smorgasbord of slow steaming terms, and you can count The Loadstar as a member of that club, Alphaliner has the following helpful definition: Most of the larger container vessels are designed to steam at 24-25 knots, so full steam is defined as 24 knots (+/- 1knot); slow steaming is 21 knots (+/- 1 knot), extra slow steaming is 18 knots (+/- 1 knot) and super slow steaming 15 knots (+/- 1 knot).
Just to put that into context: the tea clippers of the 19th century normally averaged around 16 knots. Shipping is now officially slower than in the age of sail.
Across the global liner trades, Alphaliner estimates that around 930,000 teu of capacity has been absorbed by slow steaming. Given the current climate that figure can only be expected to increase.