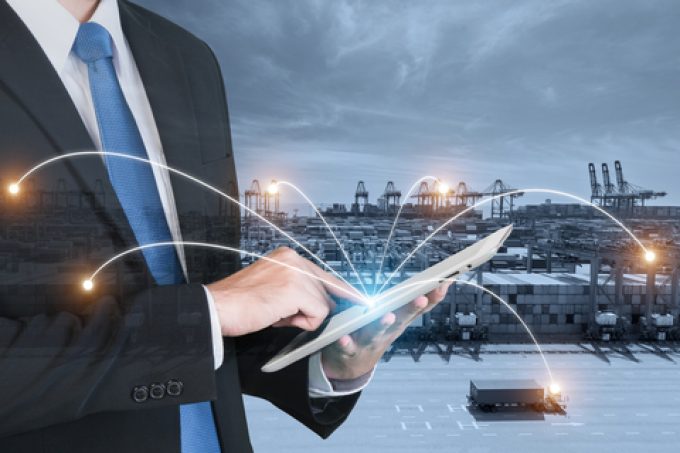 Logistics start-ups Qwyk and Simpliship have signed-up forwarder network AI Logistics Alliance (AiLa), as more Asian forwarders adopt digital solutions amid the coronavirus pandemic.
Having integrated their platforms in January, the two software vendors said this week they would provide AiLa's membership with tools to digitalise customer processes, including: schedules, rate management, branded customer portals, visibility, spot quotes and bookings.
AiLa CEO Melvin Law said: "We believe the Qwyk/SimpliShip portal will create leverage in the marketplace for our forwarders and AiLa as a whole.
"It will allow us to grow commercially by scaling globally, decrease our bottom line costs and give our customers what they want – a truly end-to-end digital experience."
Based in Shanghai, AiLa claims to have "embraced artificial intelligence" to develop a logistics technology platform for its largely Asia-based forwarder membership.
Cory Margand, CEO of Boston-based SimpliShip, a digital freight rate management provider, said the international logistics industry had entered into the "rapid adoption phase of tech".
"AiLa currently has 1,000 forwarders and growing very fast," said Mr Margand. "This is a huge opportunity to scale our tech globally and enable their forwarders to offer the best customer experience at a very low cost."
Qwyk was founded in Rotterdam in 2017 and claims the "world's largest" platform of sailing schedules, combining them into one real-time data set for customers such as DB Schenker.
Chief commercial officer Harm Wessels said Qwyk's pricing model was ideally suited to the realities of SME forwarders.
"It allows them to enter the age of digital forwarding risk-free," he told The Loadstar.
"Many digital players in the market ask very high set-up costs, which can be a barrier, especially for the SME segment and for lower-margin transport markets in Asia.
"Our aim is to significantly reduce operational costs and costs of sales, even for countries in which there is a quite low cost of sales staff already, because a fully digital self quote function still means a major saving in time and money, if priced right."
Adoption of digital freight tools appears to be picking up, even after an initial blip when the coronavirus pandemic began.
"In the first weeks of the lockdown, interest went down," explained Mr Wessels. "People were too busy with figuring out their own position, I believe.
"After companies and people got settled into remote working, we saw a definite increase in interest in e-solutions, which I believe everyone has accepted as the new normal.
"All of a sudden, this industry experienced that many things are possible and that digital solutions are providing answers to many challenges the industry was or is facing."