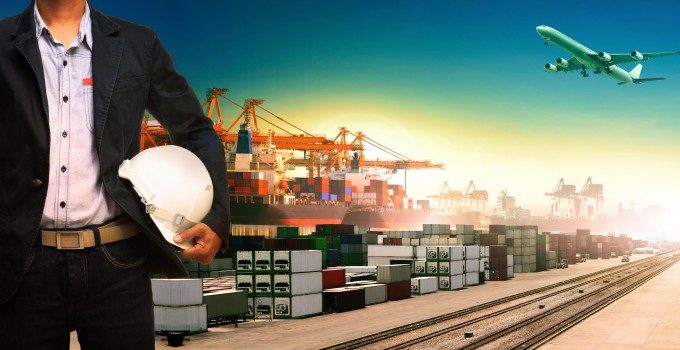 Cambodia's logistics performance and emerging market potential has significantly declined, a recent study shows, despite its  development as a key sourcing location for North American and European garment retailers.
The Agility Emerging Markets Logistics Index, powered by Transport Intelligence, last month ranked Cambodia 44th out of 45 emerging market countries, with only Uganda considered to be a worse performer.
The Index ranked countries by quality of transport infrastructure, economic growth potential, attractiveness to foreign investment, and market accessibility, risk and security. Cambodia saw the 4th biggest fall down the index, and also ranked 11th in emerging markets with least potential.
According to Nhiev Kol, general manager for CMA CGM Cambodia, results from the study should not be surprising. As well as citing underinvestment in logistics infrastructure, he explained that handling charges at Sihanoukville Autonomous Port (SAP), Cambodia's only major seaport, are significantly higher than in neighbouring countries.
"Tariffs and port charges are over three times higher than Cai Mep in Vietnam and eight times higher compared to Malaysia's Port Klang," he told The Loadstar.
The French shipping line uses Port Klang as the key south-east Asian transhipment hub, and it hosts a call on four of the eight Ocean 3 Asia-North Europe services, and four out of five Asia-Mediterranean services.
Mr Kol added: "We have raised the issue of benchmarking to the port, but there is no improvement so far. If the port charges us higher per unit container then we will charge a higher rate to our customers."
Handling costs at SAP could be reduced when its current $80m expansion project is completed. The port is gearing up for an Initial Public Offering to fund the construction, which will see overall capacity extended from 350,000 to 500,000 teu by 2017.
Ma Sunhout, deputy director general, SAP, explained to the Khmer Times that with cargo throughput growing at 15%, urgent development and investment is needed to accommodate larger vessels and projected volume increases.
SAP plans to spend $12m to purchase new gantry cranes, and another $13.5m will be used to expand the port for agricultural imports and exports, including rice, cassava and wood chips. Work has already begun on a 330-metre quay wall, which will deepen the port's draft from 8.5 metres to 13.5 metres.
It's not just Cambodia's port efficiency that needs improving, however. The quality of roads and access to the ports themselves remain a major logistics challenge.
"The whole infrastructure of the country must be upgraded or renovated entirely," said Frederic Chan, country manager for Cargoteam Cambodia, a forwarder based in the capital Phnom Penh.
"Specifically, access to the Sihanoukville Port itself isn't really safe. From Phnom Penh, we need to take the national toll road 4 and that road has amongst the highest rate for road accidents in the Kingdom," Mr Chan said.
Rail is one option for transporting goods between the capital and Sihanoukville, with the tracks having recently been renovated. However, Mr Chan is unconvinced that this route will be economic due to the extra container moves.
"That solution must be carefully explored as to whether it is very convenient, as we need to transport from the sea port to the rail station then lift the container on/off the train."
Meanwhile, a report by the World Bank says simplifying customs procedures, border reform and integrating further into the ASEAN region is Cambodia's best hope for realising its trade potential in the shorter term.
"The World Bank is helping establish a 'National Single Window', an automated solution combining different border agencies into one electronic platform for use by traders and businesses," the report said.
Mr Kol agreed streamlining export processes are a priority and called for a united effort to bring down logistics costs.
"To improve logistics cost we need all concerned parties involved, especially the Department of Exports, to improve clearance export processes, infrastructure, reduce intangible expenses of getting cargo on-board ships, trucking charge, oil price, and port tariff charges."