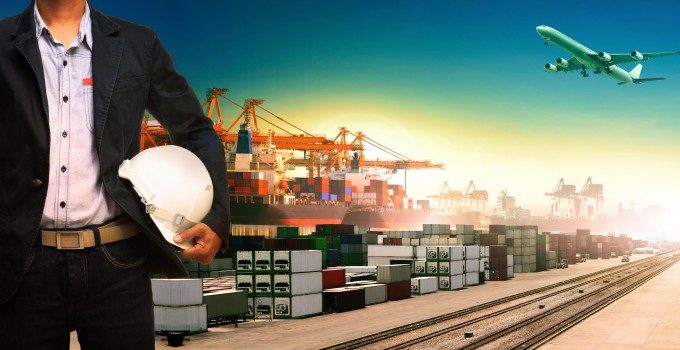 The AN-124 market – already under threat from the political battle between Russia and Ukraine – has shrunk to just two companies following the arrest in the UK of Polet's last remaining aircraft.
Last month, a Moscow Arbitration Court prohibited Polet from using its two AN-124s, owing to the carrier's apparent failure to pay some $9m in leasing fees to businessman Alexander Lebedev's financing companies.
One aircraft was held shortly after the decision in Zhukosky, near Moscow. And last week the second was "arrested" after it arrived at the UK military base of Brize Norton following a flight from Winnipeg, according to flight data. It was thought to have been carrying military equipment for UK armed forces on a contract with charter company Chapman Freeborn.
It is  not known what will happen to the aircraft, although there is some industry speculation that it could join the Ruslan fleet.
Polet failed to respond to requests for comment from The Loadstar, but told UK newspaper The Independent – owned by Mr Lebedev: "Polet Airlines is unable to make the lease payments as there are no incorporated owners to make the payments to. Polet Airlines has finance facilities available to make the payments and is willing to comply with the obligations under the lease."
With just Ruslan and Emirati carrier Maximus, which has just one of the aircraft type, as the two remaining suppliers, the AN-124 is expected to increase in value.
"We do need AN-124s, and it's a shame as Polet was always a good and reliable operator," said Justin Lancaster, group commercial director of Air Charter Service.
"While demand is not that high at the moment, if it suddenly increases I am sure prices could go up. Time will tell, as it's too early to see repercussions yet".
Prices could rise still further due to the dispute between Russia and Ukraine. While Antonov is based in Kiev, according to Russian media between 30% and 60% of its parts are made in Russia. With fast-deteriorating relations between the neighbours, parts for the aircraft are expected to become harder to source.
Whether the political situation will affect the Ruslan partnership between Ukraine company Antonov and Russian company Volga Dnepr remains to be seen.
Oleksandr Kiva, vp sales for Antonov, told France's Le Monde newspaper: "This is crazy. We talk every day with our Russian partners. We all have much to lose with these political tensions, and hope we will soon wake up in a normal world."
Likewise, Russian company Ilyushin sources from Ukraine. According to Russia's ARMS-TASS on Monday, Viktor Livanov, director general of Ilyushin Aviation Complex, told the Russian deputy prime minister Dmitry Rogozin that Ukraine supplies 35 components – but now needs to find an alternative source.