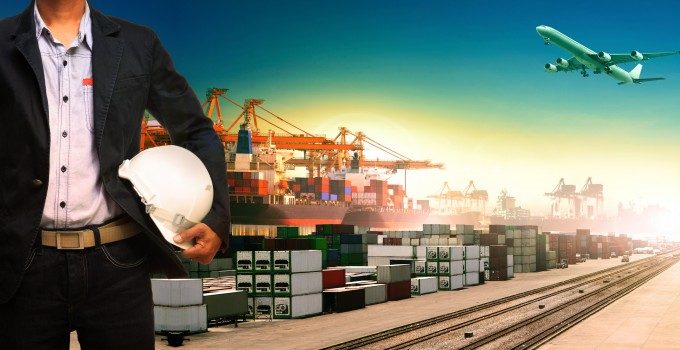 Nicaragua's ambitious plans to build a rival to the Panama Canal are likely to cost almost double the estimated $40bn, according to experts at the TOC Americas conference in Cartagena.
"From my early estimates, I think it would be more likely to cost between $65bn and $70bn," said Rodolfo Sabonge, founder of Logitrans Advisory Services and former head of planning and marketing at the Panama Canal Authority.
He has been following announcements from Nicaragua closely and sees little financial logic in the project.
"From a cost-benefit point of view, it is not sustainable. It could be more sustainable for other reasons, more geopolitical," said Mr Sabonge.
A Chinese concessionaire, Hong Kong Nicaragua Development Group, has been awarded a 50-year concession to carve a 278km channel through the Central American country, and make other important investments around the waterway.
The project also includes construction of an international airport and ports, a free-trade zone, bunker facilities, a 395sq km lake and tourist complexes at either end of the canal.
The Chinese businessman fronting the project, Wang Jing, has promised to start construction this year, after reportedly spending US$110m on studies that underline the project's viability. HKND Group is in the process of finding investors to help finance the project and US consultant McKinsey is working with the Chinese group on the project.
However, the shipping industry has reacted with scepticism to the Nicaragua canal plan.
"I don't think it makes sense," commented Asaf Ashar, an independent port consultant who advised the Panama Canal on its expansion programme. "There is no cargo that can pay for that kind of investment. It would have to be paid by the container trade, which accounts for 60% of the traffic through the Panama Canal."
Competition with the expanded Panama Canal and a widened Suez Canal would place even more pressure on potential returns, he argued.
"It could cost as much as $100bn," said Paul Gallie, managing director of APM Terminals Central America. "Not even the Chinese government has that kind of money to play geopolitical games."
The Nicaragua Canal project includes the construction of locks that would accommodate dry bulk vessels of up to 400,000dwt and 320,000dwt tankers, permitting the world's largest ships to transit the waterway.
Much of the argument in favour of the plan from HKND Group and the Nicaraguan government is that it would allow container vessels of up to 18,000teu to transit.
"But there is already a canal that can accommodate these vessels, the Suez Canal – and they are widening there, and it will cost a lot less," said Mr Gallie.
Restrictions on the size of vessels able to transit the Panama Canal has forced shipping lines Maersk and MSC to switch their vessels serving the all-important Asia-US east coast tradelane from the route via Panama to the route via Suez.
Shipping lines that have constructed new service patterns around this all-water route to the US east coast are unlikely to switch back to the route via Panama, said Mr Ashar.
"There are many more possibilities for double- and even triple-dipping on these routes. The Latin American market is small in comparison with the opportunities in Asia and Europe, so I doubt that these ships will return to Panama when a widened canal is opened," he said.