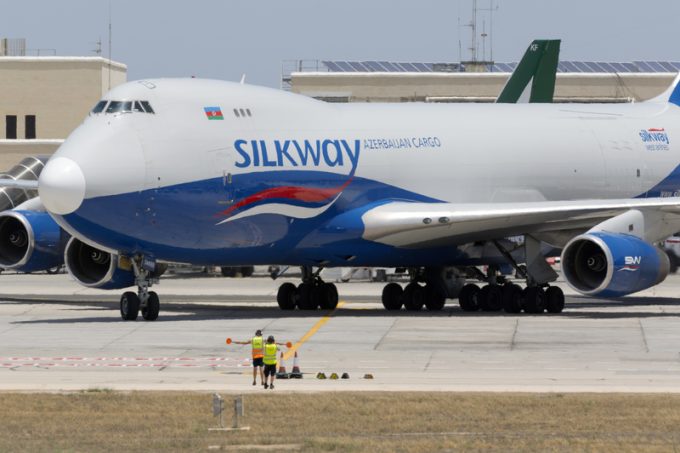 This may be the age of the digital facilitator, but the one constant in business remains transport and logistics, according to senior vice president of Silk Way Group Wolfgang Meier.
Mr Meier told delegates at the Caspian Air Cargo Summit in Baku this week air cargo companies were not victims of the new business models springing up.
"You have Uber – owns no taxis; Facebook – creates no content; AirBnB – owns no property; all these companies facilitate business and communication between people," said Mr Meier.
"This is the age of digital platforms, but the connector between all these systems is, and will remain, transport and logistics."
Mr Meier acknowledged that the air cargo industry was changing and said carriers needed to consider four points in running their business: velocity, volatility, complexity and ambiguity.
He said the world was fast-paced, with frequent and rapid operational changes required, which in turn meant quick and, sometimes unorthodox, decision-making.
"It is also a more volatile world," he added, "with harder-to-predict air freight cycles, and inconsistent peaks seasons further complicated by having more partners around the table.
"This is leading to traditional alliances fading and being replaced, with the abnormal becoming the new normal. Demand is rising but can fall in certain markets with little warning.
Describing the world as "half digital, half analogue", he said e-commerce had the "ingredients" to revolutionise the air cargo industry in the same way the integrator model had done.
However, Mr Meier added: "With more than half the US population living in just 40 metropolitan areas, e-commerce has the potential to be more transformative than the integrators in the 1980s.
"Cross-border will add another complexity to the air freight sector, and it can be the fuel for game-changing procedures in overcoming obvious bottlenecks."
While he said the perception was that controlling the last mile meant controlling the data – "the new world currency" – he believes this is the same across the transport sector.
"The Amazons and Alibabas want to know what you want before you do, and they want to reflect this into the airfreight industry," he continued.
"So how can carriers facilitate ecommerce growth? Silk Way, for instance, can be a network partner for trunk routes (China-US-Europe), niche routes (Central Asia), and emerging routes.
"But we can also provide services in alternative hubs as well as our Baku hub: like Moscow or Hahn."