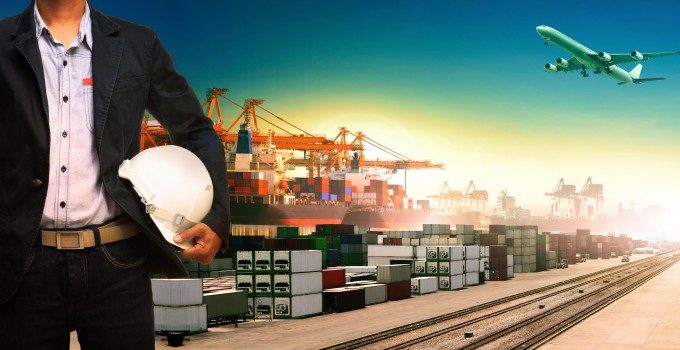 MOL president Koichi Muto has thrown down the gauntlet to rival container lines in his New Year message by confirming the Japanese transport group's strategy to upgrade its boxship fleet with an order for 20,000teu ultra-large container vessels.
Admitting that MOL's container division "is showing a significant deficit for this fiscal term", which ends on 31 March, Mr Muto announced a "counter-offensive year". He said: "I think many of you may be worried about our containership business.And the fact is, in terms of competitiveness and earnings strength within the industry, we are somewhat behind.
"As far as the structural problem our containership division faced, we have already taken steps to reform the business, such as upgrading the fleet with the world's largest containerships – 20,000teu – to make us more cost-competitive."
Despite describing 2014 as a "very severe" year for MOL, Mr Muto said the depreciating Japanese currency and a dramatic fall in bunker prices would prove a "favourable wind" for the group in the coming months.
While Mr Mutu did not give any details of the ULCV order, it is known that other members of the G6 alliance have made enquiries at Asian shipyards about construction options and talked with non-operating containership owners concerning long-term charters.
Indeed, with the commencement of the 2M and Ocean Three east-west alliances this month, and their deployment of 16,000teu-plus ships, MOL and its G6 partners are conscious of being disadvantaged in terms of unit costs and economies of scale.
Meanwhile, competition for the title of "world's largest containership" remains fierce, having changed hands twice in the last two months after Maersk Line's 18,270teu Triple-Es launched in 2013.
In what Alphaliner described as "the amazing containership race or capacity inflation gone askew", the Maersk flagships were usurped by China Shipping Container Lines with the launch of its 19,100teu CSCL Globe in November. However, the ship, which will make its maiden call at the UK port of Felixstowe on Thursday, did not hold the title for long – Maersk's 2M partner, Mediterranean Shipping Co, soon took delivery of the MSC Oscar, which has a declared capacity of 19,224teu.
The vessels are of almost identical dimensions but differ in capacity due to bay distribution. Alphaliner has argued that, in practice, deadweight limitations will actually determine the maximum load factors achieved by the carriers. Alphaliner calculated that the usable capacity of 18,000-19,000 teu vessels on the Asia-Europe headhaul tradelane would in fact, depending on seasonal deadweight and design factors, be in the range of 16,500-18,000 teu – based on an average weight of 11 tonnes per teu.
Mr Mutu also noted in his address that according to the Chinese zodiac, 2015 is theYear of the Sheep, and given the current mad rush by carriers to operate the world's biggest containership, it would seem an apposite star sign.