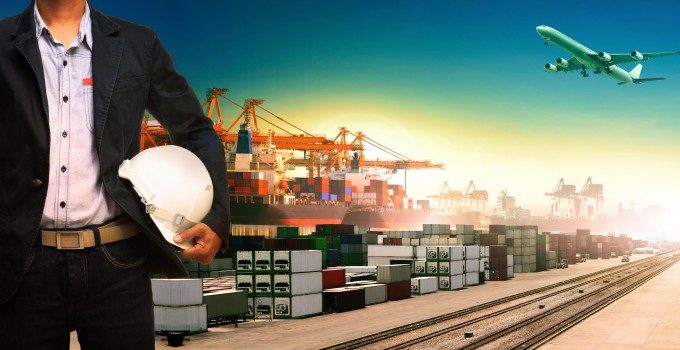 Speculation about new roles for a number of senior managers in the air freight industry can end with today's announcement that Robert van de Weg, former sales chief at Cargolux, and its former COO, Peter van de Pas, have joined rival AirBridge Cargo, the Volga Dnepr subsidiary.
Volga Dnepr has also promoted Wolfgang Meier to group vice-president for marketing and development, effective May 1, responsible for developing the group's "cargo supermarket" concept as well as promoting express carrier Atran Airlines.
Mr van de Weg becomes senior vice-president marketing and sales, but will continue to be based in Luxembourg, where AirBridge has been establishing an office.
Mr van de Pas becomes senior vice-president scheduled operations, which will involve centralising the group's 747 and Atran's 737 fleet management. He joins on April 1, and will also be based in Luxembourg.
Staff at AirBridge's European offices, where morale is said to be high, are expected to welcome the new appointments. One source close to the carrier told The Loadstar: "Cargolux would have done well to hold on to Robert, as he was the driver behind the company's growth in the last year. Wolfgang and him will be a good team. Cargolux has no chance of coming up with a combination to match that."
The two resigned as Cargolux managers in protest at the recent deal with Chinese airport group HNCA. And it recently emerged that Matthew Ma, Cargolux's vice-president Asia Pacific, has also resigned. He had been with the company for 41 years.
Now, Cargolux remains without a CEO, COO and vp sales and marketing. While many senior managers in the air freight industry have been approached for – and rejected – the top job, an appointment is expected next week.
The new front-runner is Dirk Reich, a consultant for R&R International Aviation, but a member of the board of directors and vice-president of Kuehne + Nagel between 2001 and 2013. Prior to that he held a variety of positions at Lufthansa.It appears that a decision will be made at Cargolux's board meeting on March 26.
It is thought that Robert Song, previously of AirBridge Cargo and currently HNCA's deal-maker, will also be found a role, at the insistence of the Chinese investor. It is believed that he will spearhead shareholder relations and become a board member. Sources suggest he may also have a role in developing business between Cargolux and HNCA.
While Mr Reich is believed to be in pole position for the chief executive's role, other names in the hat include retiree Lucien Schummer, 67, a director of Cargolux Italia, and Robert Schaus, the consultant who advised the Luxembourg government to agree the deal with HNCA. His application became somewhat tainted, however, when letters emerged suggesting that there may have been a conflict of interest in his roles as advisor and potential CEO.
Earlier this year, Mr van de Pas wrote to Cargolux chairman Paul Helminger: "After three weeks of analysis, Mr Schaus's (expert) opinion on the commercial co-operation agreement is in sharp contrast to ExCom and larger management's opinion, and yet again it appears to be embraced by the board of directors as the leading opinion.
"This is incredible, as, furthermore, Mr Schaus appears to be in a clear conflict of interest, considering that you have mentioned, before his final report, that he is a key candidate for the position of Cargolux CEO."
Mr van de Weg also expressed his doubts in a letter to Mr Helminger, saying he was "puzzled" by how Mr Schaus could be convinced of the benefits of the HNCA deal just two days after being appointed.
"My surprise subsided when you told me a week later (before the Schaus-report was final) that he was a CEO candidate for Cargolux."
Elsewhere, Ian Morgan, who recently quit as president of Centurion, has become vice president Americas for Qatar Airways, an airline well-known for having a "revolving door", which recently saw Chris Notter leave his position as vp operations.