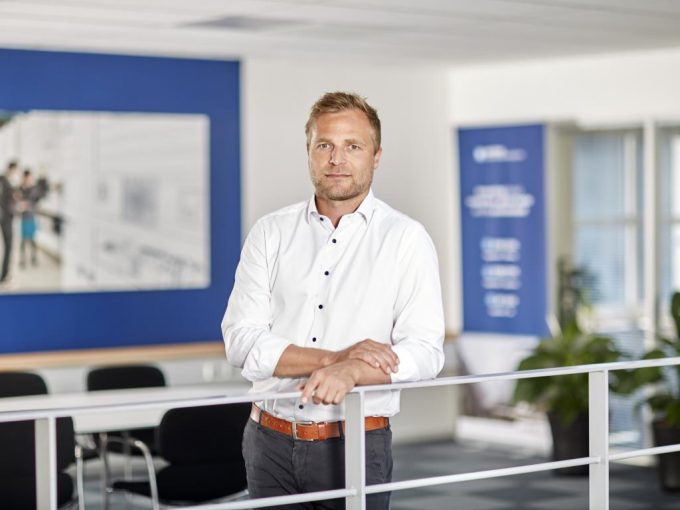 AP Møller-Maersk box building subsidiary Maersk Container Industry will next year introduce its reefer data reporting system to carriers and other container operators.
MCI said the system would cost operators as little as $1 per month per reefer, and is the container manufacturer's hardware platform that will allow reefer container operators to develop and offer real-time shipment information streams such as the remote container management (RCM) system that sister company Maersk Line offers perishables shippers and forwarders.
The Sekstant Global Guidance system will allow carriers and other box operators, such as leasing companies and the large food shippers that operate dedicated reefer fleets, with real-time data, including "GPS location, temperature readings and alarms can be expanded to include G-shock recording, ITI diagnostics stamps, replacing manual pre-trip inspections and potentially automated government approvals, as well as remotely activated trip preparation".
This will effectively allow other container operators to develop a similar RCM service to Maersk's, as the device remains connected throughout its journey in the supply chain.
"Whether onboard a container vessel or inland on a truck, the data can be visualised on the shipper's desktop and seamlessly integrated into their IT systems. This is a great leap forward in transparency and optimising utilisation," Anders Holm (pictured above), global head of sales and marketing at MCI, said.
"All data transmissions are secured and encrypted. At the same time, the machine data MCI receives can now be processed and transmitted to Star Cool reefer users to give them previously unseen levels of transparency and guidance," he added.
An MCI spokesperson outlined the schedule: "The plan is to run field tests in the second quarter and be ready to deliver the first generation in the third quarter 2019. It will be up to the customers to decide if they want a container with or without Sekstant, like a certain feature when ordering a new car."
The company plans to give customers added functionality in the future, including features such as geofencing, equipment condition status and reefer lifetime reports to help with fleet management.
"We will be releasing a base range of functions in 2019, but we have plenty more in the pipeline. Additional functions will be developed in close cooperation with our customers, which will enable us to provide data-driven packages to support specific customer requirements," Mr Holm explained.