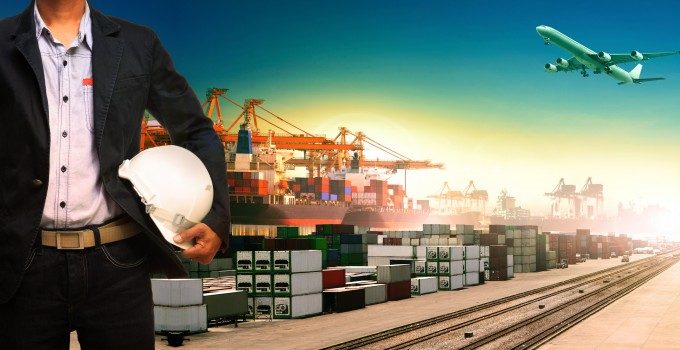 With the resumption of full trading following the Golden Week holiday in China, spot rates on the trunk Asia-Europe trade have continued to fall.
Today's Shanghai Containerised Freight Index was registered at $738 per teu on the Shanghai-North Europe, a new low for the year, and indeed its lowest level since this time last year.
Today's spot rate represents a 10% decline on the $822 per teu reported before the Golden Week, and a near 50% decline over the past 10 weeks, since the early peak season highs of $1,400-plus per teu in August.
A year-on-year comparison may offer a small crumb of comfort for carriers. Following the Golden Week holiday in 2013, the Shanghai-North Europe leg spot rate was $675 per teu, a level at which it remained until a large round of general rate increases (GRIs) pushed it up to $1,423 per teu at the beginning of November.
It now remains to be seen whether history will repeat itself. Maersk is set to introduce a $450 per teu GRI on October 15, although analysts and industry observers are not optimistic.
"Worryingly for carriers, their planned GRI for October seems like a non-starter, with reports suggesting it will not be successful," said Freight Investor Services broker Richard Ward. "With the October GRI set to be a washout and rates currently well below break-even you can be sure that additional rate increases will be announced over the remaining months of the year."
Meanwhile, forwarders are reportedly being offered spot rates of $650 per teu, and Mr Ward said one large UK retailer had been offered contract rates of $600 per teu for 2015.
Yesterday, Hapag-Lloyd, which led the charge in 2013, announced a $750 per teu GRI from Asia to both North European and Mediterranean destinations for November 3.
However, much will depend on how carriers manage capacity on the trade, and unfortunately the signs are ominous – Alphaliner calculated that just nine sailings from Asia to North Europe in the first two weeks of October were cancelled and, "these one-off omissions will only remove 5% of the trade's monthly capacity".
"Not one of the carriers plans to withdraw a service for an extended period, even as the shipping lines continue to upsize existing loops by phasing-in ever larger vessels," it said.
As is so often the case, Maersk is the bellwether, and the final quarter of this year will see it significantly increase the capacity of its AE1 and AE2 Asia-Europe services with larger ships, according to Alphaliner research.
The AE1, which connects Japan and China with North Europe, will go from employing 11 9,500teu vessels to 11 13,000teu vessels. 10 being redeployed as its joint Asia-Med service with CMA CGM comes to an end, while another will be cascaded from the AE2 service.
The AE2 from China to Europe offers a transhipment call at Tanjung Pelepas, and is due to use its first 18,270teu Triple-E with the arrival of the Morten Maersk in November.
The vessel is Maerk's 13th Triple-E delivery, with the first 12 deployed on its AE10 service.
Meanwhile, according to the latest analysis from Drewry Maritime Research, any hope of a realistic match between supply and emand should be abandoned.
Announcing its latest Container Annual Review & Forecast 2014/15, Drewry director of container research Neil Dekker said this week that "the possibility of matching supply and demand to a degree acceptable for carriers in 2015 is probably out of reach".
He added: "The question we should be asking is not about when a recovery will happen, but what form the so-called recovery will take.
"In essence, the industry is merely continuing to adapt as best it can. Recovery, in whatever form it takes, will not simply be in the traditional manner of matching supply and demand. This is about survival and the long-term management and sharing of costs."