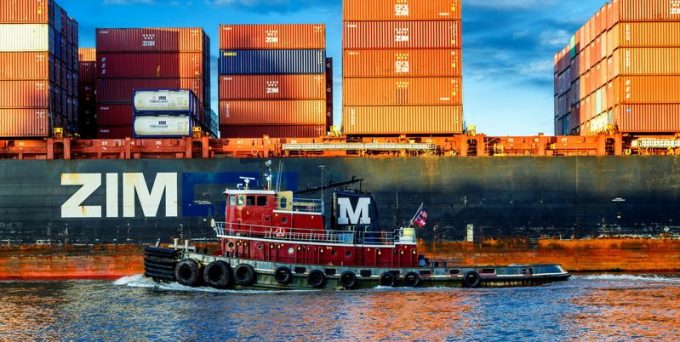 Israeli container shipping line Zim yesterday posted a net loss for 2018 of $119.9m, despite a 9.2% increase in revenue to $3.2bn, a four-year high.
Zim said depressed freight rates in the first half and high bunker costs were the primary causes, while a second-half rally in rates was not enough to keep the line out of the red.
In 2017, the company recorded a net profit of $11.4m, on revenue of $3bn, while 2018's loss included a $38m impairment charge "with respect to vessels classified as held-for-sale".
It said: "Since the fourth quarter of 2017, and until the second quarter of 2018, freight rates decreased while bunker prices, as well as charter rates, increased, negatively affecting the industry as a whole.
"In the second half of 2018, freight rates started to recover, while bunker prices remained highly volatile, though overall decreased."
The company appears to be pinning its hopes for a recovery this year on its burgeoning relationship with 2M partners Maersk and MSC.
In September it began cooperating with 2M on Asia-US east coast services, followed by a further agreement in January to cooperate on Asia-US west coast transpacific routes and Asia-Mediterranean services.
Eli Glickman, Zim president and chief executive, said: "The agreement enables Zim to offer a better product and service portfolio to our customers, and cope with the volatile freight rates and fuel prices.
"We were able to achieve improved cost efficiencies, while significantly increasing the transported volumes.
"At the same time, we continue to put our customer service at the centre, introducing new services and investing in innovative digital solutions."
Last year the line carried 2.9m teu, a 10.8% increase on the 2.6m teu carried in 2017.