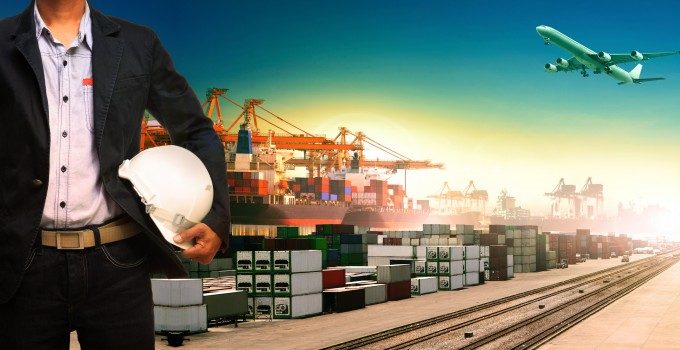 Disruption is on its way, as the logistics industry finally goes hi-tech – but in a move not led by existing players. It is attracting technology start-ups that see an opportunity to create efficiencies and make complex booking processes easier.
And what's more, they are getting investment.
According to data company Crunchbase, logistics start-up investments reached 1.37% of total start-up investments in 2014 (up to the end of September), up from just 0.1% of total investments in 2012. In dollar terms,it represents a 1006% increase from 2012 to 2013, and a further 112% increase in the first three quarters of this year over last – to $1.8bn.
From Uber to Freightos, the space is filling up – and leaving incumbents behind. Just this week a Bangalore company called Blowhorn, which was launched a few months ago as an online marketplace for last-mile logistics, received a seed investment from Unitus Seed Fund.
But there are also some bigger players in the space, and many are following the example set more than a decade ago by companies such as Expedia and booking.com.
Last month, Freightos, an online network that claims to generate door-to-door quotes in seconds, appointed Robert Mylod, former Priceline CFO and head of worldwide strategy, to its board of directors. He is also managing partner of Annox Capital and a director of Dropbox and Redfin. In addition, Freightos also completed a financing round of $7.6m with investors including Annox Capital, Aleph, ICV and OurCrowd.
Freightos CEO Zvi Schreiber said at the time: "Almost $19 trillion dollars of goods were imported/exported in 2013. That's a growth of five times compared with 1990. But the technology of the cargo industry hasn't changed at the same pace. Freightos is automating freight sales and bringing it online. Importers and exporters are people who buy clothing, electronics and food online in seconds – they shouldn't wait days for freight price quotes, with inaccuracies that drive up shipping costs."
According to Freightos, Kestrel, a liner agency and freight forwarder specialising in LCL and FCL services in Latin America and the Caribbean and providing services to more than 100,000 port pairs, calculated savings of $150,000 annually by automating quotes.
"Archaic spreadsheet pricing systems used by the pricing managers – each of whom has their own system – complicates the process even more," it stated in a case study.
Freight Filter also offers instant freight pricing, across multiple modes. It too noted: "The freight forwarding industry has always been notoriously slow to embrace new technology, especially the efficiencies that moving elements of the process online could bring."
These new hi-tech companies are already changing the face of the freight industry, which has lagged technologically.
"I think there's going to be some disruption coming from those companies, that will eventually make its way all the way up to the core logistics businesses or air cargo, shipping, and so on," Guillaume Drucy, head of e-business for IATa Cargo told The Loadstar recently.
"It's just the beginning. Like every major change, it can mean danger or opportunity depending on what we do about it."