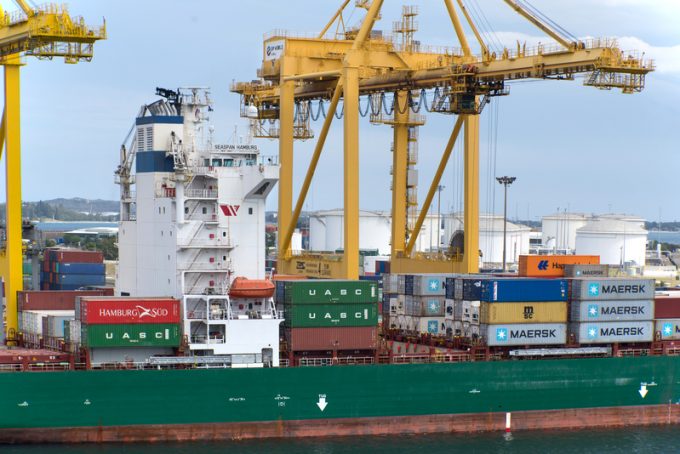 Competition authorities in Australia have opened a joint investigation into box terminal and shipping line operators, as freight rates have soared during the past 20 months.
Carrier association Shipping Australia (SAL) has welcomed the investigation by the Australian Competition and Consumer Commission (ACCC), and says the "current issues are caused by normal market mechanisms and by bottlenecks in the supply chain."
CEO Melwyn Noronha added that the shipping lines made commercial decisions individually and claimed there were other challenges within the supply chain causing freight rates to climb.
In defence of the carriers, SAL set about what it calls "myth busting," claiming the liner industry, contrary to popular belief, has a healthy level of competition, with many services offered.
Moreover, SAL concedes that, following the 2008 currency crisis, there was a certain amount of consolidation within the liner shipping sector, but argues that the World Shipping Council have also looked at market concentration and concluded this has not led to high freight rates.
"It is true that, since 2008, there has been rationalisation in the international ocean shipping markets. Yet container shipping had very low freight rates from 2008 to the end of the second quarter in 2020," said SAL.
The association went on to say that eight of the major ocean carriers recorded aggregate losses of more than $2.5bn in the five years prior to 2020, on revenues of more than $350bn.
"Rates only really started to rise from late May to early July 2020 – shortly after the onset of the Covid pandemic. But there has been no consolidation among the major mainline international ocean-going shipping companies since early 2020," said SAL. However, this ignores the alliance system to which many of the major lines belong and which allows carriers to collaborate on services.
Even so, SAL argues, before the pandemic freight rates were $1,200 to $1,400/feu, according to Freightos, adding: "Given that rates only increased after the start of the pandemic, there seems  little evidence to suspect or conclude that market concentration led to an increase in freight rates from mid-2020.
"The market concentration argument simply doesn't stand up to scrutiny."