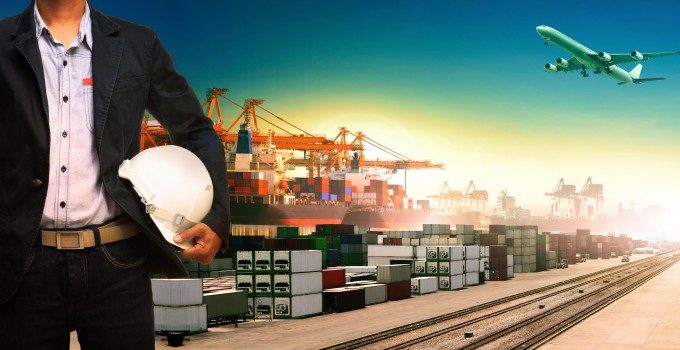 Despite the rapid growth of online retailers such as Amazon and ASOS, their lack of physical stores and susceptibility of supply chains could be a key advantage for conventional retailers as they struggle to win back market share, according to former Deutsche Post-DHL board member John Allen.
Now on the board of electronic retailer Dixons, grappling with the multichannel retailing challenge, Mr Allen claimed that last-mile delivery was the "Achilles' heel" of online-only retailers. He said it remained their only route to consumers, while conventional stores were increasingly important in a multichannel environment.
In a keynote speech at the EFT 3PL summit in Amsterdam this week, Mr Allen said: "At Dixons, the internet plays a role in some 80% of our sales. Because no two customers complete sales the same way, we have had to develop an online model so they can buy in a variety of ways."
He remains skeptical about the use of delivery drones, although he admitted they could have "some applications" and that some shoppers wanted a speedy delivery.
"However, while all this is stuff about delivery is going on, the bricks-and-mortar retailers have an incredibly powerful resource: click and collect.
"Shoppers like it; it's customer-friendly, low-cost for retailers and it gets customers in stores and creates opportunities for further sales," he said.
He added that more than 50% of John Lewis' online sales were click and collect, with a large number of these collected by customers at its Waitrose stores.
"The challenge for 3PLs and parcel companies is whether they can provide an alternative to click and collect," he said.
At the same time, delivery companies have to face up to the challenge of online-only retailers developing their own logistics networks.
In its half-year results released this week, Royal Mail said overall that growth in UK parcel deliveries was likely to be limited to just 1-2% for the next two years as a result of Amazon's decision to set up its own delivery company.
"This decision was driven not by cost but by having control over the delivery to the end consumer," said Mr Allen, who also argued that the story changes for different retail verticals.
"In my sector, conventional stores are growing by 2-3% and online by 20%, and this means several challenges for retailers.
"First is the need for total visibility of inventory to do a multi-channel, as all the volumes have to be in a single inventory no matter what channel they are sold through. As an example, one particular shoe retailer has its own stores, a concession in Selfridges and sells online, but if there's strong demand for a particular product in London, they move stock from somewhere it is not selling, say Norwich.
"Secondly, we need to move from transaction-based business to a consumer-based business, which means we need to develop a single view of the customer.
"And lastly, cross-border movements will intensify the struggle, while at the same time e-commerce is also causing disruption to distribution businesses and wholesalers," he said.
However, he argued the grocery sector was facing even greater challenges due to changing consumer habits.
"The mega-superstore has ceased to become relevant – they are too large and they are in the wrong locations – and there is nothing harder to shift than a bricks-and-mortar store. What do you do with it?
"As a result, margins are almost certainly going to fall for supermarkets and the returns are going to come down with a bang – the question is, how they are going to respond?"
However, that pressure would create opportunities fro logistics providers, he said.
"But here's a cheery prediction: as capex falls and margins are squeezed, there will be more opportunities for 3PLs because I suspect that supermarkets will have to become more selective about what they spend their cash on."
He revealed that Dixons had decided to respond to the price challenge of Amazon, and would shortly deploy an online price calculator in its stores.
"Five years ago there was a 20% price difference between our stores and Amazon, unfortunately in Amazon's favour. Now that is down to just 1%, and we should see people showrooms as an opportunity rather than a threat."
And retailers need to cut costs could be helped by collaboration with competitors, he suggested.
"Retailers ideally should collaborate on the last-mile deliveries. But will they? Almost certainly not. There are businesses whose profitability is going to be destroyed over the next few years, and unfortunately that is the worst time to collaborate.
"However, collaboration could be imposed upon retailers by regulation, where cities like London create hubs on their outer limits for collections and limit inner-city deliveries, forcing retailers to share transport," he said.