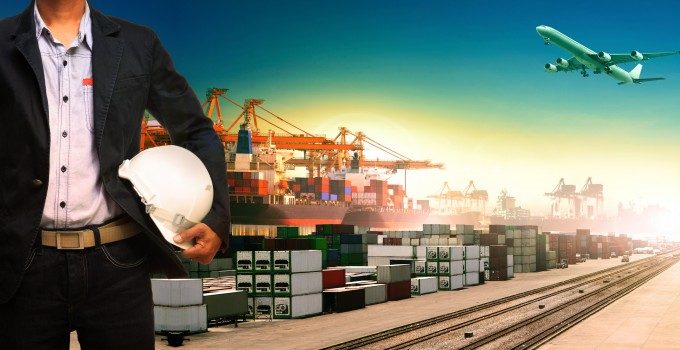 Freight forwarders are urging the new government in India to improve the country's logistics infrastructure as soon as possible.
Calling on all stakeholders to help the government with what will be "a massive task", Bharat Thakkar, immediate past president of the Air Cargo Agents' Association of India, said public-private partnerships (PPPs) would be the best way to achieve results quickly.
"India's infrastructure requirements are humungous, and the government alone cannot be expected to make it in the time frame," he told The Loadstar.
"PPP is a must. However, timely completions must be achieved, as major delays are hurting our economy big time."
The process of trying to reform the aviation sector, for example, has been a long one, involving enormous numbers of documents between various government bodies and stakeholders, since 2006. Two years ago, the Air Promotion Logistics Board was formed, but now the forwarders' association is calling for faster change across all transport modes.
"It's about time all stakeholders worked in tandem, without pointing fingers, as 2014/15 will be a most crucial year for the global economy," said Mr Thakkar.
"India's biggest challenge is efficient planned transport infrastructure, with dedicated expressways linking production centres to highways and railways, which then link to ports and airport for seamless flows. This would help exporters bring down transaction costs, by faster transits and goods spending less time on local transport owing to fewer traffic restrictions and congestion at ports and airports."
Pressure does seem to be building in India to improve its logistics infrastructure, and players are keen for the new BJP government, elected in May, to act fast.
This week, the consul general of Japan complained that it took 10 days for a truck in India to cover a distance completed in the US in three days. Indian trucks average 80,000 km a year, compared with 400,000 km in the US, according to EOS Intelligence.
And as India's $13bn e-commerce trade grows, so does demand for better roads. Currently, much of the e-commerce volumes are flown to avoid land congestion. Major e-tailers such as Flipkart, Amazon and e-Bay are currently trying to build their own logistics networks.
One of the biggest gripes in Indian logistics is that each state taxes goods that move across its border. This means cargo can be taxed multiple times, and there are long delays at each border. Businesses have been urging the new government to implement a Goods and Services Tax to replace the swarm of individual taxes.
India Railways, meanwhile, the world's ninth-largest employer carrying about 2.8m tonnes of freight daily, is expected soon to receive approval to set up the Logistics Corporation of India. The new railways minister is also expected to announce the launch of high speed trains and could allow 100% foreign direct investment into the loss-making railway, or a PPP model.
Stakeholders in the air cargo industry have long complained about lack of investment in cargo facilities. Calling for reduced dwell time and more efficiency in a discussion paper sent to the Ombudsman, industry players noted that pilferage, lack of cold storage and cargo stored in "rat-infested, old, dilapidated warehouses" were common problems at airports, as well as "very high demurrage charges" and delays.
Mr Thakkar, who was last week presented with the Jewel Of India award and Vijay Rattan Gold Medal, said the industry had high hopes for Narendra Modi's new government.
"It has started to work," he said. "A change of guard cannot delay the process and it is my understanding that it will take us to the next level, with an increased rail network and the development of 7,000 km of coastline with non-customs ports to bring down dwell time and transaction costs, and also to develop rivers for transport.
"There have been mistakes committed in the past, but now it's time to consolidate."