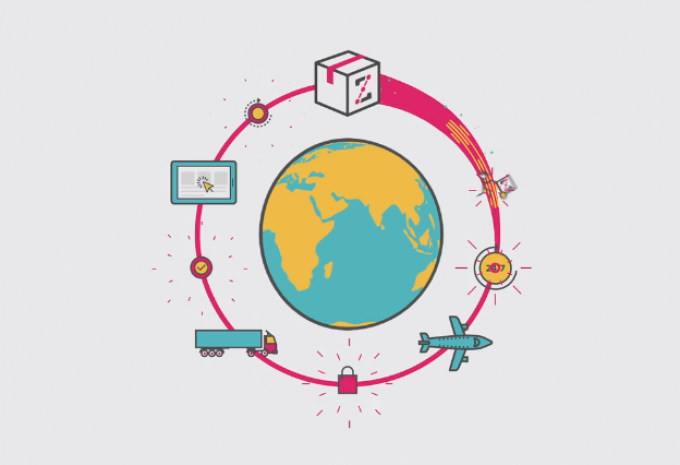 IAG Cargo has launched a door-to-door cross-border e-commerce delivery platform.
Zenda, (a play on the Spanish Senda, meaning path or track) began flying shipments from the US to the UK in the third quarter of last year.
Zenda is designed to help shippers book delivery directly, with complete cost transparency at checkout, visibility throughout and with a service comparable with express companies, but at a cost that will allow lower-value goods to be shipped abroad.
Managing director David Shepherd, former commercial chief for IAG Cargo, said: "We wanted to find a way to play in e-commerce – not just through carrying cargo but also adding value.
"It's a full operating platform, which enables us to move away from a dependency on traditional forwarding.
"It's important to note that there are forwarder customers for Zenda, but it also allows us to talk more directly to exporters."
The platform, which will include airlines around the world and not just those in the IAG group, uses technology from Neopost, Temando and ProShip to offer a seamless delivery service, with partners for first and last mile.
"We can pick up from the shipper's door and deliver it to the consumer, offering the merchant a fully landed cost," said Mr Shepherd.
Transit times are within five working days, and, he added, "it is priced competitively against express propositions. We think there is an opportunity to create an international e-commerce proposition that hasn't existed".
He explained: "The sophisticated e-commerce consumer demands speed to market. Logistics which take weeks and do not provide tracking capability aren't well suited for it. High-end express solutions provide those features, but at a high cost that can exceed the item value for a sizeable amount of the market.
"We believe Zenda fills that void, thus creating a market for consumers.  It's aimed at retailers that have a product that can't withstand an express logistics product. We think it's a proposition that will work."
He added: "It's in its infancy at the moment and we are building it up. It's going to take a little time – it needs scale and technology development and we are hoping to expand its scope by collaborating with forwarders and other airlines.
"There is e-commerce demand from Canada, Australia and Ireland, so we will need to link with others and hope to share the platform with other airlines."
Mr Shepherd added that IAG "invests in cargo", and is keen to introduce innovative ideas.
"Of course we hope that it will produce volumes for IAG, but we can't do it alone. It needs to serve different markets. We are interested in Zenda for itself."
Zenda is a limited company, wholly owned by IAG Cargo, and incorporated in March last year.