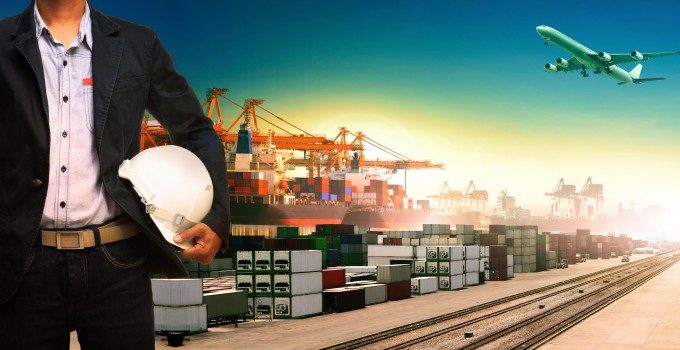 If you want to know what lies in store for the forwarding industry, you'd be well advised to start with this interesting report by Transport Intelligence, backed by Kewill. As is often the case, to get a grasp on the future means understanding the past. And why forwarders are having to work harder than ever before to maintain a decent yield.
In part, it stems from industry maturity. The rise of Asia in the 1990s meant shippers realised the need for global logistics networks. As a result, forwarders finally became recognised as an essential industry. Growth was inevitable.
But globalisation is no longer the key trend. Yields are diluting – in part because of the shift from air to ocean as manufacturers learned they could cut costs and so restructured production schedules. And this trend has been most prevalent on the longer, more expensive routes: Asia-Europe and Asia-US.
Now, the fastest-growing sector is intra-Asia: far cheaper transport in a region where the global forwarders have less strength.
The economic downturn also re-wired the correlation between global GDP and world trade. Between 1990 and 2008, 'real' GDP grew at 3.2% each year, while world trade was double that. That ratio changed in 2009, with world trade now broadly growing at the same rate as GDP.
Developed regions such as Europe have yet to recover, dampening consumer demand. Developing countries, meanwhile, are putting their investment into infrastructure. And most countries, in an arguably futile bid to defend their own interests in the face of declining economies, have developed protectionist policies, effectively reining back world trade.
And sourcing practices are changing. The move to Asia was a "one-off gain" for international trade, with only incremental increases in volumes since then, while the global flow of goods has become more disparate.
"In the early 1990s, two-thirds of global flows of goods moved through the top 50 routes. Two decades later this had fallen to just over a half," notes the report.
Near-sourcing will mean a greater reliance on cheaper road freight, at the expense of costly international sea and air links – "a worrying prospect for forwarders". And of course, as emerging economies create larger numbers of consumers, estimated at 1.8bn more by 2020, finished product is more likely to be sold in the region it is made.
In 2014, intra-region trade accounted for just over 50% of all trade – so global trade is not yet dead and could even be boosted by new routes, such as the China-Europe overland service.
So what of the forwarding industry? Despite near-continuous consolidation, it remains fragmented. The barriers to entry are still low, with knowledgeable sales staff remaining the most valuable asset.
To compete with this, notes Ti, market leaders need to ensure end-to-end solutions, ensure buying power, up-to-date IT and expertise – with value-added service capabilities. And these facets have led to consolidation, as acquisition is a faster route than organic growth.
Interestingly, notes Transport Intelligence, two global forwarders have bucked this trend: Panalpina and Expeditors.
"Expeditors in particular wishes to remain a 'pure play' forwarder, eschewing the addition of value-added warehousing services, for example. Its management focus has remained fully on leveraging its presence, particularly in the transpacific trades, and it has been highly successful in doing so.
"It has leveraged its buying power, IT systems, global reach and knowledge capital without seeing the need to spread its capabilities more thinly by expanding its value-added service capabilities."
A useful chart, however, shows the significant differences in levels of profitability between the big companies, proving, claims Ti, that scale is no guarantee of success.
As any forwarder knows, buying power is not always used to its full potential, as local offices may work independently of centralised systems.
And consolidation in some cases has led to the loss of experienced staff. Ti again cites Expeditors, which "profited by holding on to its staff during the downturn experienced in 2009 and this positioned the company well when the market bounced back soon after".
Now, in an era when forwarders are "technology companies that move goods", IT developments have democratised the market. Much of the required functionality, developed internally at great cost by larger companies, is available "on demand" for smaller ones. The trick will be to ensure the integrity of the data as more advanced technologies come into play.
So, asks Ti – who will win? The giants or the independents?
"It is clear that scale can be a help but it is also a hindrance in terms of agility and the implementation of innovative technology solutions. However for SMEs to prosper they will need to become smarter in order to grow and lock-in customers. This means they must exploit the opportunities that the democratisation of technology has brought about as well as using the experience, expertise and decision-making capabilities of their greatest assets – their employees."
Plus ça change.