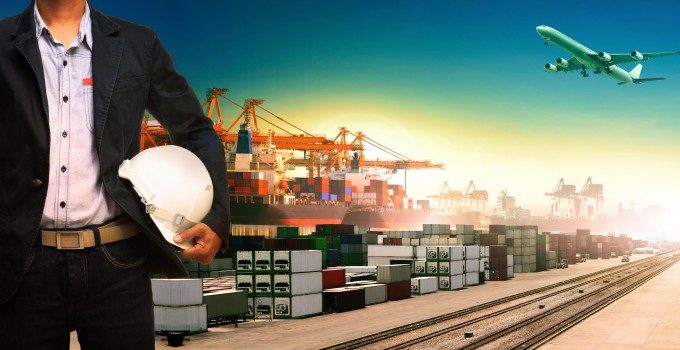 The "global co-operation agreement" slot-exchange between Hamburg Sud and UASC launched at the beginning of this month, with the German carrier taking slots on four of UASC's Asia–US west coast loops and one US East Coast loop, as well as two Asia–North Europe services and one service to the Mediterranean.
The slot agreement has commenced ahead of the mid-January first sailing of an Ocean Three (O3) alliance vessel, whereby UASC will vessel share with partners CMA CGM and China Shipping.
According to Alphaliner, Hamburg Sud has an allocation of around 1,700 slots per week on the five services between Asia and the US, but on the Asia–Europe loops the allocation was not identified by the analyst.
Bringing a new player into these volatile trade lane arenas will be of particular concern to other Asia-Europe carriers who are trying to maintain December general rate increases (GRIs) and want to introduce new GRIs in January.
This morning China Shipping announced a $525 per teu GRI on shipments from Asia to North Europe and the Mediterranean and Black seas.
Carriers already have one eye on the monthly rogue sailings from Asia to North Europe provided by Israeli carrier Zim, which have proved to be a drag on spot rates especially over the past quarter.
Zim announced that it was suspending its Asia-North Europe liner service in April this year but has since made several ad hoc voyages.
However, so far there have been no reports of any heavy discounting by Hamburg Sud and a source told The Loadstar last week that it would "act responsibly" in its sales efforts and was intending rather to focus on customer service and build on the reputation and integrity it has established over many years on its north-south business to drive bookings.
Time will tell of course if Hamburg Sud is able to maintain this ethical view when the bill from UASC for slots used and unused arrives on its doorstep, but customer service on the trade has been in scant evidence in recent years, according to many shippers, so perhaps its strategy might win out on novelty value alone.
UASC's operating capacity has increased by more than 25% since the beginning of this year to around 350,000teu, but it is its injection of another 260,000teu of newbuild tonnage, including several ultra-large container vessels, over the next two years that will propel the Dubai-based carrier into the top flight.
But this capacity will need to be utilised, and while the slot exchange agreement with Hamburg Sud will help, UASC has also realised that it must up its game and put "boots on the ground" in the key sales areas.
Earlier this week it announced the opening of a new office in Switzerland, where it had previously used the services of an agency, which highlighting the importance of the Swiss market for the carrier.
It said: "UASC's recent co-operation agreements with Ocean Three and Hamburg Sud will unlock access to several new markets for European customers, in general, and Swiss customers, specifically. This opportunity to expand services and diversify the cargo portfolio will further cement UASC as a leading carrier in Europe."
Meanwhile, Hamburg Sud's $160m takeover of CCNI is expected to close before the end of the year, and addition of the Chilean carrier's 36,000teu capacity fleet will hoist Hamburg Sud above APL to make it the tenth largest carrier in the world with a total capacity of 570,000teu.