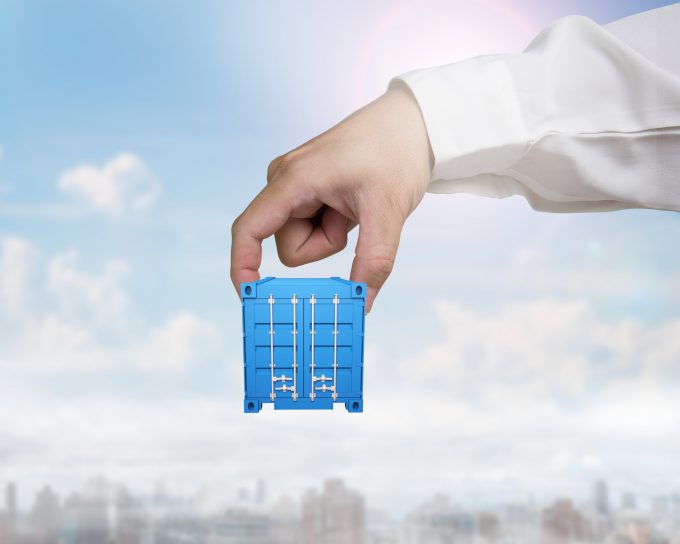 Container lessors are enjoying a purple patch, as demand remains strong, driven by solid growth in global container trades and shipping lines opting to hire equipment rather than buy.
In its latest review of the market, Drewry says the move by carriers towards leasing boxes and away from ownership "continues unabated".
"Leasing companies accounted for 55% of container purchases in 2017, which continues the trend seen for most of this decade. With the fleet of containers owned by transport operators growing by a mere 2.4%, the leased fleet added 6.7% and the share owned by lessors is now nearing 52%."
Drewry's director of research products, Martin Dixon, said he expected the trend to continue over the next few years.
"We estimate that the leased share of the fleet will reach 54% by 2020," said Mr Dixon.
The world's biggest container lessor, Triton, with 5.7m teu at its disposal, said it also expected market conditions to "remain favourable".
"Our customers are indicating they expect trade growth will remain solidly positive, and the supply of containers remains well controlled, with a moderate amount of new container inventory and very limited inventories of available used containers," said the firm.
There has been a deliberate move from purchasing containers by ocean carriers under pressure to rein back capital expenditure and, as a consequence they are relying more on leased containers for additions to their fleet.
Meanwhile, Textainer, with more than 3m teu, said it anticipated growth this year in excess of the forecast 4%, "as container trade expands at an even faster rate".
Container manufacturing has recovered from the dramatic downturn in 2016, which saw orders slump to virtually none, staging a 55% rebound last year.
Leading box manufacturer China International Marine Containers (CIMC) "consolidated its position" last year, building 88% more boxes, noted Drewry, while MCI (Maersk Container Industry) made 118% more and Dong Fang 143% more. Indeed, MCI's contribution to Maersk Group last year was an ebitda of $87m, an impressive turnaround from an operating loss of $31m the previous year.
Drewry expects newbuild container prices to remain stable over the next couple of years, at some $2,000 for a standard 20ft and $3,500 for a 40ft. As a consequence, resale prices are also expected to remain high, not least due to the limited amount of available equipment.
All of which represents very good news for the container leasing industry badly stung by the bankruptcy of Hanjin Shipping in August 2016, and the general market downturn that year.
Announcing a record quarterly profit of $95m and net income of $17m for the first three months of this year, Victor Garcia, president and chief executive of leasing company CAI said: "The fundamentals of the business remain strong. Our results continue to be driven by the ongoing momentum in our container leasing business."