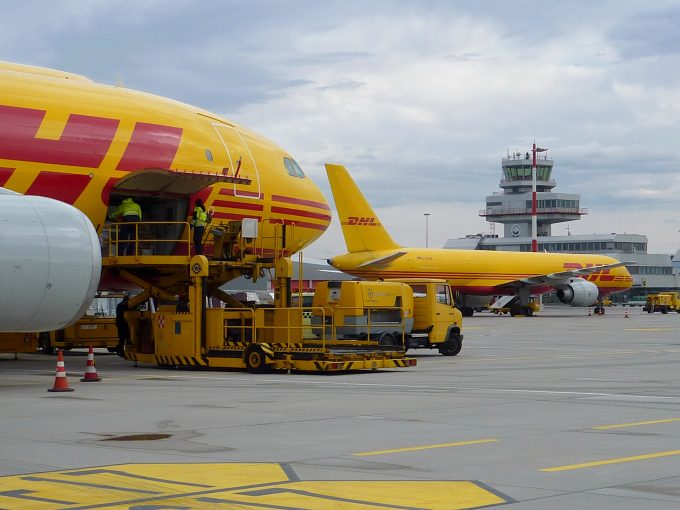 The rising cost of moving freight and the drive to decarbonise and digitalise supply chains will see many freight forwarders leave the market or consolidate into larger entities, said DP-DHL today.
DP-DHL board member Tim Scharwath told The Loadstar today that when the effects of external factors like the war in Ukraine and the global pandemic subside, the drive for more efficient and cleaner supply chains will be irresistible.
"Major DAX companies here in Germany show better results this year than last, which shows they are coping with the increased transport costs," he explained, adding: "If you import chairs or other low-margin cargo where the main cost is transport, then you may have a problem."
According to Mr Scharwath, investments in decarbonisation and digitalisation will lead to higher transport costs, so in future, moving cheap cargo will be limited or will switch to more regional trades which offer lower costs.
He said DP-DHL had invested heavily in digitalisation since 2016, when its well-documented IT systems failures caused supply chain issues for ] customers. The integrator, along with many in the transport industry, has moved from a transactional to solution-based operating model.
"Customers are moving away from just looking at price," explained Mr Scharwath, and said since the company replaced the failed SAP system with the CargoWise TMS, it has been able to provide add-ons for customers.
'My DHLI' has three new functions the integrator says will help customers offer more efficient services. A smart ETA function uses historical data to calculate the estimated time of arrival of a vessel into port. The system has been tested with DP-DHL clients over the past nine months and has proved 48% more accurate than the previous system, claimed Mr Scharwath.
My DHLI also has a carbon calculator available to customers that want to know what their carbon emissions for certain shipments would be. Mr Scharwath cited a case where a shipper would like to ship goods by air from London to Seattle using SAF. By choosing the SAF function, the system will calculate the price and the emissions for that shipment and prepare a certificate giving the calculation for the carbon reduction.
The third new function is Follow & Share, a social networking system that will allow MyDHLI users to share data and information in a selective way, choosing those the user shares with and the data that he/she wants to share.
Some 10,000 customers are already using Follow & Share said Mr Scharwath.
He said that with Cargowise as the base platform, it was comparatively easy for DP-DHL to add functionality to the system, depending on what customers say they require.
However, he pointed out: "There needs to be investment in digitalisation and carbon reduction assets and that will require skills and size to achieve these things. It is a fundamentally different way of working than 25 years ago when Tim & Nick's forwarding company could start up as a forwarder with a fax machine and a sofa."
He went on to say that the conflict in the Ukraine and the pandemic were external factors that had stalled the transition to modern methods of working and believes that when these factors end, the pressure for change will be irresistible.
"When these more external matters are flattened out it will become more difficult for smaller freight forwarders," he concluded.