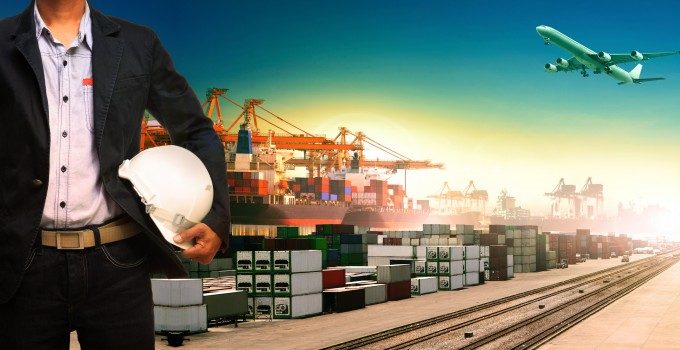 Freight forwarders on fixed-price contracts with shippers should ensure they brief staff – and any sub-contractors – on loading operations, a law firm has warned.
Following a case in Germany, in which a forwarder was found liable for damage to two boxes which had been badly loaded onto a truck by a sub-contracted haulier, Dabelstein & Passehl said that in the absence of a specific contractual stipulation, "staff should abstain from loading goods, as possible neglect may lead to liability".
The case centred on a shipment from Germany to Winnipeg, Canada, of eight boxes of tap chargers. A forwarder was contracted on a fixed-price basis, and sub-contracted a haulage firm to pick up the boxes from the manufacturer's storage facility.
The contract contained no stipulation over who should load the boxes, but six were moved on to the trailer by the storage facility employees and the remaining two by the lorry driver. Unfortunately for the hapless driver, who was only trying to help in the absence of warehouse employees, he misloaded the boxes, which fell, causing the loss of two chargers – at a cost of €33,000.
The forwarder argued that the driver had only been trying to help and that it was the actions of the warehouse employees at fault, which were attributable to the shipper.
However, the court found that the truck driver acted independently and without authorisation, and had never been involved in any loading operations in the past, and so was at fault.
One key part of the case was determining who had custody of the boxes. As there had been no agreement with the driver or forwarder, the obligation to load the goods was the manufacturer's, and the haulier's unauthorised actions could not be seen as taking over custody. "In principle, custody commences once loading has finished. In this case, loading had not finished when the damage occurred."
Unfortunately for the forwarder, however, it was found to be liable anyway for a negligent breach of contract and under a statutory limitation of liability. "The key fact of the case," wrote the law firm, "was the unauthorised loading by the truck driver, which was attributable to the defendant."
It concluded: "As a result, any freight forwarder on a fixed-price contract or commercial carrier of goods should pay close attention to briefing its staff and subcontractors regarding their involvement in loading operations. In the absence of any special contractual stipulations, staff should abstain from loading goods, as possible neglect may lead to liability.
"During contract negotiations, it is advisable to keep in mind that an express allocation of responsibility or a limitation of liability could be agreed should a freight forwarder's employees assist during loading. Close attention must be paid to sufficient insurance cover for unlimited liabilities outside the custody period."