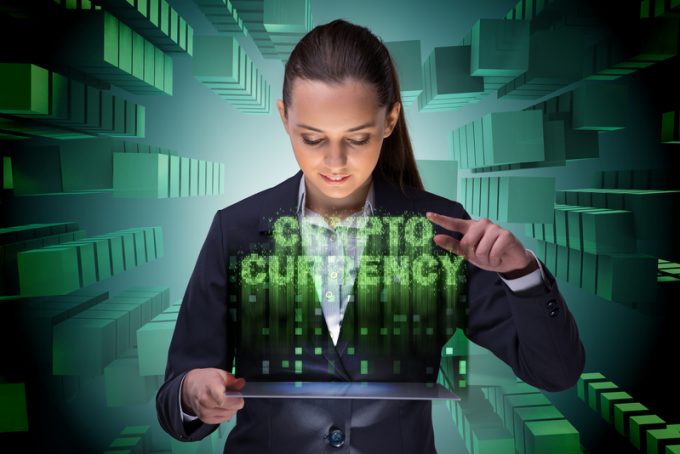 Online freight booking platform 45HC is to accept CXO tokens as payment, becoming the first container shipping operation to accept cryptocurrency.
But one shipping source has asked where the added value would come from for customers.
Supplied by CargoX, CXO tokens are traded on several cryptocurrency exchanges and are available for anyone to purchase.
A spokesperson from CargoX told The Loadstar the tokens were distributed at the start of the year, with over 10,000 investors from 95 countries registered for a crowd sale event.
Some 2,000 managed to invest and the company is now seeing average daily trading volumes of approximately $500,000.
Currently, the tokens represent a payment mechanism for CargoX's blockchain-based smart bill of lading and smart letter of credit services.
However, the spokesperson added: "CargoX believes that with strong current and future partners, CXO tokens will be used beyond the CargoX platform. And it believes it will become a de-facto crypto payment mechanism for logistics services of companies in the CargoX ecosystem or beyond."
As to the "added value", the spokesperson said that not only were payment processing times reduced, but so were transaction costs when compared with the usual bank transfers.
The spokesperson also cited the lack of daily or monthly limits, which often accompany credit cards, and improved security and privacy.
"Blockchain secures over $350bn in crypto assets, and advanced cryptography protects blockchain technologies (and cryptocurrencies), which, to date, have never been hacked," said the spokesperson.
"In the current form of implementation of CXO tokens at 45HC, the company decided to use a unique payment address for every transaction."
This method reportedly prohibits third parties inspecting payments received by 45HC, identifying the sending party.
While 45HC is the first company to accept the payment method, the spokesperson hoped it would attract others.
"CargoX is a neutral technology provider for logistics companies, focusing on blockchain-based solutions, and will treat all partners equally," said the spokesperson. "Our partners are free to use CXO as a payment mechanism, and CargoX can even help with integration."
Meanwhile, 45HC stressed that it would still accept "standard" payment options.