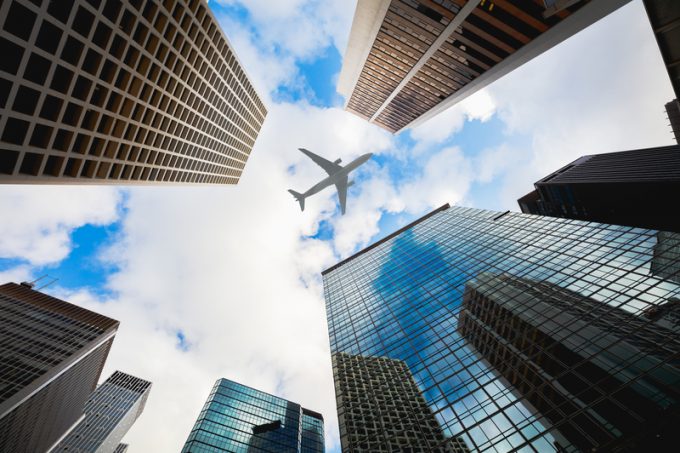 Air freight capacity is very much on the minds of forwarders this year – and Flexport, flush from its latest round of funding, has signed a three-year contract with Western Global Airlines (WGA) for a 747-400F.
WGA will operate the aircraft for the forwarder twice a week between Hong Kong and Los Angeles, until September when it goes up to three times a week. Flexport will shortly have its own livery on the aircraft.
"We are a young, rapidly growing company," Neel Jones Shah, head of air freight for Flexport, told The Loadstar. "We are using the aircraft for our own growth."
"Airlines have been slow in adding capacity, to keep yields high, so we have had to act. From September, nearly all the weekly capacity on the aircraft will be dedicated to Flexport.
"The response from both our customers and the market has been very positive. Customers think it is wonderful news after a very challenging 2017. It's a really great opportunity to take care of them."
The lane between Hong Kong and Los Angeles is "very important" to Flexport, but Mr Jones Shah indicated that Flexport might extend the service.
"We don't see this as the end – there could be more opportunities. We are very fortunate to have a partner in Western Global. It's more of a strategic agreement, rather than transactional."
Forwarders are increasingly looking towards longer–term agreements with airlines this year, concerned that the crisis of 2017's fourth quarter could be repeated, with little additional capacity coming on stream this year. Panalpina, famously, has had its own capacity for years, while DHL Global Forwarding has dedicated capacity with Atlas.
But a three-year contract is "not for the faint of heart", said Mr Jones Shah.
"It will depend on individual companies and business plans whether to get into charters," he said. "There is a growing trend of forwarders making sure they have dedicated capacity this year. I don't know if it's a groundswell, but I see more and more forwarders wanting to be in control of their own destiny."
Pricing, he says, will depend on the contracts with customers.
"It will depend on type of cargo, long-term commitment – a number of variables. But it obviously has to be competitive.
"Some customers want to be on fixed pricing, others transact on a spot basis and are comfortable doing that. But we will honour the agreements that we make."
Last month, Western Global won permission from the US Department of Transport to expand its scheduled cargo operations beyond its flights between the US and China/Hong Kong. It requested flights between the US and its open skies partners, as well as transiting intermediate counties.
It was also given permission to serve Brunei Darussalam, Chile, Cook Islands, New Zealand, Samoa, Singapore and Tonga, all signatories to the Multilateral Agreement on the Liberalisation of International Air Transportation.
Mr Jones Shah added: "WGA is a super-run company. Its operational performance for the US Department of Defense and UPS is unbelievable. We are very impressed."