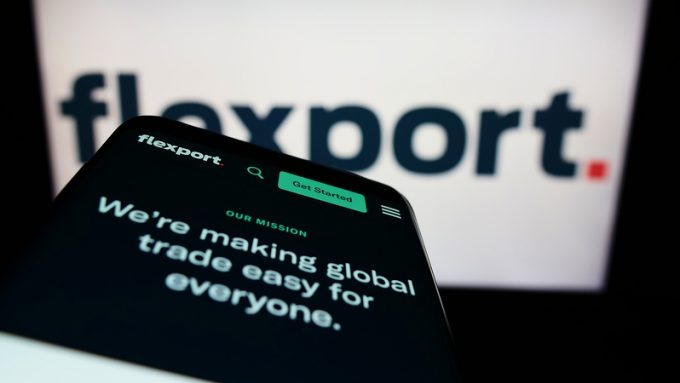 Flexport is to expand its e-commerce fulfilment business globally, an echo of Amazon, following yesterday's announcement that it is to buy Shopify Logistics and its Deliverr platform.
As it released poor first-quarter results yesterday, Shopify CEO Toby Lütke informed staff the e-commerce shopfront technology provider would lose 20% of its workforce and cut its fulfilment operation.
Flexport is taking over Shopify Logistics – including its San Francisco-based Deliverr platform, acquired last year for $2.1bn, a range of software solutions and dozens of warehouses and sorting centres.
Flexport will become Shopify's official logistics partner, as well as the preferred provider for Shop Promise, a service which enables merchants to offer transparent shipping timelines, including two-day and next-day delivery options.
The deal gives Shopify stock worth about 13% of Flexport equity and a seat on the logistics provider's board. It is expected to be closed in 30 days, said Parisa Sadrzadeh, Flexport SVP of SMP product & technology.
This boosts a holding in Flexport Shopify acquired in February last year, in a funding round. The pair have since explored collaboration, resulting in the launch of an app this February that allows merchants using Shopify to book and track inbound ocean shipments. In addition, they can obtain customs clearance, insurance and financing.
With Shopify Logistics, Flexport adds e-commerce fulfilment and final-mile services to its portfolio. In a note to staff, Flexport CEO Dave Clark described the takeover as "the last piece of the puzzle that enables us to drive technology-fuelled solutions across the product life cycle, from the manufacturer's floor, across the oceans and skies, through ports and fulfilment and now, right into the hands of customers".
He added: "Traditional supply chain technology has failed to create a single system for end-to-end supply chain planning, visibility and execution. Flexport intends to change all that, reducing out-of-stocks for customers, costs for companies and the environmental impact of the movement of goods."
However, one senior source told Loadstar Premium there was a "staggering" amount of manpower at Flexport making it look digital", adding: "Digital does nothing unless you can truly get an operating cost reduction."
For Shopify the agreement marks the end of its efforts to build its own fulfilment infrastructure. In a separate move, it is selling 6 River Systems, a warehouse robotics firm acquired in 2019, to fulfilment solutions provider Ocado.
Mr Lütke told his staff: "We are at the dawn of the AI era and the new capabilities unlocked by that are unprecedented. Shopify has the privilege of being among the companies with the best chances of using AI to help our customers."
Rick Watson, CEO of e-commerce specialist RW Commerce Consult, said the move away from logistics meant one less distraction for Shopify management, which was facing plenty of other challenges. Shopify tabled an operating loss of $193m for the first quarter.
"Expenses have not been going in the right direction and needed to reset to pre-pandemic break-even level,"  said Mr Watson. Clearly a 10% cull of workforce last year was not enough to turn the ship around, he noted, adding that many question remained.
At least the logistics aspect appears to be settled. In the current climate, where cost containment is a major priority for e-commerce firms and the trend is to position inventory closer to markets, working with a logistics provider that has multiple locations made sense, Mr Watson said.
For Flexport, one of the early priorities is to expand the geographic reach of the services for Shopify. All these will be powered by Flexport in an app for merchants.
"We're offering these services in the US, with plans to expand," said Ms Sadrzadeh, and added that they would be extended to all Flexport customers.