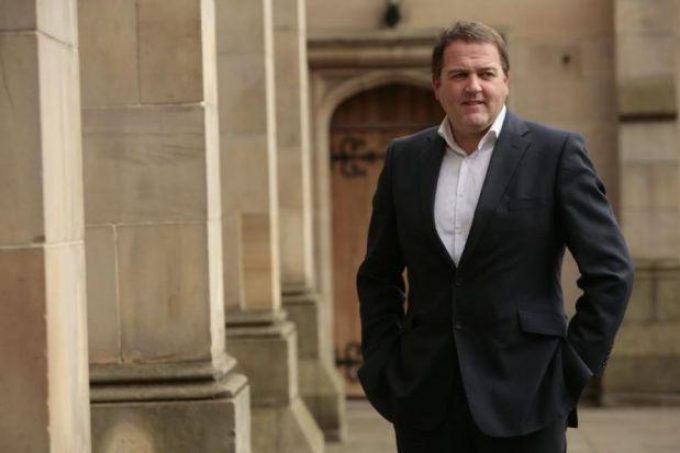 Worldwide Flight Services (WFS), the world's largest air cargo handler and one of the leading providers of ground handling and technical services to the aviation industry, announced today the appointment of industry veteran Craig Smyth as CEO. Mr Smyth, former CEO of Menzies Aviation, will take over as WFS CEO on August 29.
Bastian Lueken, head of the European investment team at Platinum Equity, which acquired WFS last year, praised Mr. Smyth's qualifications and said he is a perfect fit for the company.
"Craig has the right combination of leadership skills and industry expertise to build on WFS's success and deliver on our long-term goals for the company," said Mr. Lueken. "He is one of the most experienced and respected executives in the aviation services industry and has proven himself over a distinguished 20 year career."
Mr. Smyth said he's eager to get started and to contribute to the company's momentum.
"I'm thrilled about the opportunity to join WFS, an ambitious and fast growing company with a sterling reputation for customer service," said Mr. Smyth. "I look forward to engaging right away and working with our customers, employees and partners to help move the business forward and maximize its potential."
He said he's especially excited to relocate to Paris where he will be stationed at WFS's Charles de Gaulle offices in Roissy.
"It's an honor to join such a geographically diverse global company with great French heritage and a highly dedicated workforce," Mr. Smyth added.
Mr. Smyth joins WFS following more than 20 years at John Menzies plc, where he most recently served as CEO of Menzies Aviation since 2004. Prior to that, he also served as the company's chief financial officer. He first joined Menzies in 1993. During Mr. Smyth's tenure, Menzies Aviation grew from small beginnings into one of the largest aviation services businesses in the world.
"Craig helped build a business from the ground up into one of the world's top competitors," added Mr. Lueken. "He knows the industry, he knows the customers, and he knows what it takes to be successful. We are excited for him to bring that same vision and energy to WFS."
Mr. Smyth earned a Bachelor of Accountancy degree from the University of Glasgow and is a member of the Institute of Chartered Accountants of Scotland.