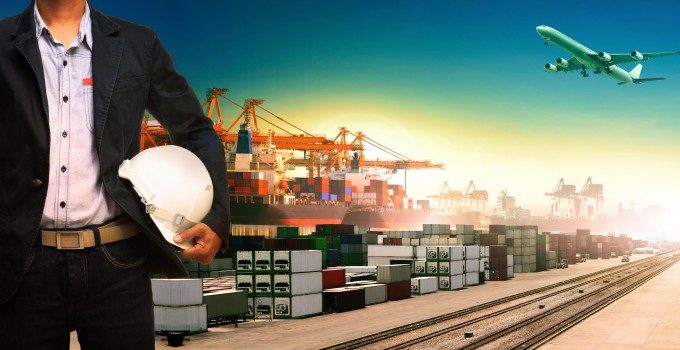 An accident investigation committee set up by the Ghana Civil Aviation Authority (GCAA) will report by the end of this month on how an Ethiopian Airlines Boeing 737-400 freighter, operated by ASKY Airlines, skidded off the runway on landing at Accra's Kotoka International Airport (KIA) on 10 January.
The Togolese carrier, 40% owned by Ethiopian, was on route from its Lome hub. The three-man crew crew were unhurt but the ASKY said the aircraft was an insurance write-off. Its nose, a wing and engine separated in the crash.
Ethiopian, which also leases passenger 737s and Dash-8s to ASKY, has not commented on any plans to replace the freighter.
Its own cargo fleet comprises four B777Fs, two MD-11Fs and two B757Fs as well as the B737. Two more B777 freighters are on the way in the fourth quarter of this year, out of a total of 33 aircraft on order.
Ethiopian plans to increase to 18 freighters by 2025, helping it to capitalise on 5.3% annual air cargo growth IATA is projecting for Africa.
The carrier claims the Ethiopian air cargo market is the fourth fastest growing in the world, thanks to flower exports to Europe and shipments of fresh meat, fruit and vegetables to the Middle East. Leather products and textiles are also significant export commodities.
Europe now accounts for just half of Ethiopian's overall cargo traffic and the carrier is now focusing increasingly on the Asian trade lane. Major imports from Asia include pharmaceuticals, telecom equipment and consumer goods. Main export flows are leather goods, flowers, fresh fish and other foodstuffs.
Ethiopian saw 23% growth in cargo freight tonne-kilometres last year following a 9.5% increase in ATK capacity. Temperature-controlled facilities for perishables are being extended at its new 1.2 million tonne terminal in Addis Ababa.
A multi-hub operation is gradually taking shape in Africa, beginning with Lome – which was reported to be "going well" ahead of the ASKY accident. Lilongwe, Malawi, will follow this year, and an as-yet unspecified location in central Africa will be added as a third hub outside Ethiopia.
After joining Cargo 2000 a year ago, Ethiopian hopes to be certified on five trade lanes (Jeddah, Dubai, Mumbai, Hong Kong and Liege) by this June.
The carrier has pushed hard to remove paper from the cargo process. It had achieved 80% e-air waybill penetration at its main hub by the end of last year and 48.3% system-wide, despite the physical documents some customs authorities still require.
Ethiopian lists "highly bureaucratic and inefficient" Customs as a hindrance to its cargo development, along with directional imbalance in and out of Africa, an under-developed inter-Africa market, trade barriers and poor airport, road and handling infrastructure.