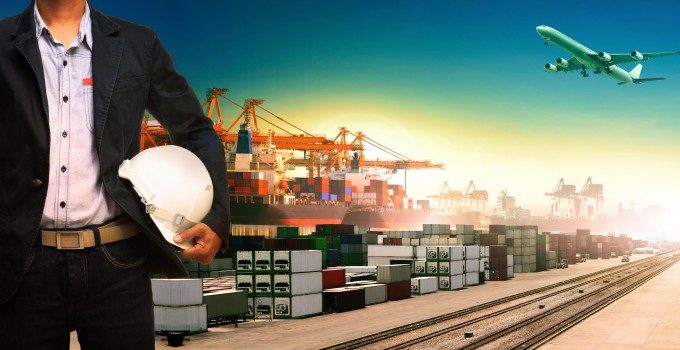 time:matters ends 2017 with a 55% year-on-year increase in revenue
Tremendous growth in automotive and high-tech/semicon focus industries
Further growth and internationalization targeted for 2018
Neu-Isenburg, April 24, 2018: time:matters, the Experts for High Performance and Special Speed Logistics, concluded 2017 with 108 million euros in sales revenue, up 55% on the previous year. The company thereby maintained its positive overall performance in all focus industries and considerably exceeded its sales growth from the previous business year (+9%).
Internationalization and the digitization of the service offering were targeted last year. The opening of the first Sameday Air station outside of Europe in Tel Aviv represented a significant milestone in the global expansion of the comprehensive route network for time-critical shipments. The launch of the global platform time:matters airmates completed the digitization of the On-Board Courier Service for the accompanied transport of especially urgent and sensitive shipments. time:matters also enhanced its shipment processes by introducing automated tracking, which has led to quicker and easier handling. The time:matters Courier Terminal at Frankfurt Airport also celebrated its 10th anniversary in 2017.
All of the industries focused on by the company registered tremendous to strong growth in 2017. This growth was particularly driven by customers in the automotive and semicon/high-tech sectors. time:matters was also honored with several prestigious awards in 2017. The logistics group received its third Achieving Excellence Award in the area of Spare Parts Logistics from John Deere. time:matters was also named Top Logistics Provider in the Spare Parts category by CNH Industrial. "We are delighted with the strong growth in 2017 and proud that we have continued to meet our customers' high quality requirements in spite of the increased transport volumes, as also reflected in our awards", said COO Christian Mörtl.
"As a leading Expert in High Performance and Special Speed Logistics, we have greatly exceeded our growth targets for 2017 and will continue to focus in 2018 on the geographic expansion of our transport solutions and processes. Besides this, we continue to focus on developing our expertise in our focus industries and digitizing our offering", explained Alexander Kohnen, who completed the company's executive board in late 2017 on being appointed the new Managing Director Strategy & Sales. "We have also been able to attract many new employees to our company, who are contributing directly to the success of time:matters through their expertise, passion and commitment", added CFO Inga Christoph.
About time:matters GmbH:
time:matters is the expert for particularly urgent transports and complex logistics. Urgently needed spare parts, medical samples and important documents are transported quickly and reliably from A to B via air, rail and road. This is made possible by a global network with more than 500 courier partners and airlines. time:matters generally has access to all available airlines and can therefore utilize a wide range of flight routes: more than 3,000 connections a day to over 500 destinations in around 100 countries. Besides speed and reliability, providing an individual, flexible service is paramount. time:matters is available 365 days a year, 24 hours a day, whenever tailor-made, customized logistics concepts are needed – for everything from ad-hoc situations to regular business. time:matters has been awarded the environmental certificate ISO 14001:2015 and is certified according to ISO 9001:2015. The company currently employs more than 220 people and operates its own terminal for express and courier shipments at Frankfurt Airport.