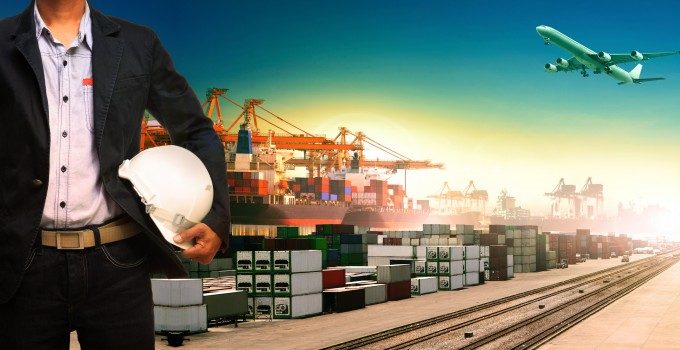 DP World's planned acquisition of European shortsea container line Unifeeder took the industry by surprise when the deal was announced earlier this month.
The rationale for the global port operator's proposed $765m purchase of North Europe's leading feeder and domestic container carrier from private equity group Nordic Capital has had analysts scratching their heads for the definitive synergy advantage ever since.
According to Maritime consultant Drewry, DP World has embarked on a "risky strategy".
It suggests DP World is endeavouring to "break free" from the shackles of its core terminal operator role and transform itself into a "one-stop shop", and in the process claim more revenue from the supply chain.
Drewry notes that deals between the two sectors are normally "the other way around": a carrier acquiring ownership of a terminal through a majority stake or joint-venture to cement its hub operation and protect its cargo interests.
However, there is some precedent in Asia and Europe for so-called 'reverse takeovers' in situations where the carrier is a major customer of the terminal.
In the acquisition in the 1990s of BG Freight Line by Mersey Docks & Harbour (acquired by Peel Ports in 2005), also owner of Marine Terminals in Dublin, a major hub for BGF. But there is no such obvious synergy in DP World's takeover of Unifeeder.
According to Sultan Ahmed Bin Sulayem, group chairman and CEO of DP World, the purchase of Unifeeder supports its strategy to "grow in complementary sectors" and "play a wider role in the global supply chain as a trade enabler".
He added that, "the ever-growing deployment of ultra-large container vessels has made high-quality connectivity from hub terminals crucial for our customers".
But Drewry suggests the motivation for diversification – DP World has also recently taken stakes in multimodal logistics providers such as Continental Warehousing Corporation in India – could be to be less dependent on its core business for its revenue stream.
The consultant argued that the negotiating power of carriers over terminals had "increased significantly" in the past few years with the rise in liner consolidation and the emergence of the mega-alliances, thereby posing a threat to earnings.
And with feedering on the increase by carriers, due to a fall in the number of direct calls in North Europe, "having Unifeeder in tow will enable DP World to market both (terminal and feeder)" said Drewry.
Unifeeder has a "strong reputation for efficiency" and is "highly appealing to deepsea carriers" noted Drewry. Ownership of Unifeeder could "act as a carrot" to ocean carriers considering switching to a DP World facility, it said.
However, it questions how powerful this attraction will be in practice, given that carriers must still retain the power to feed, or not to feed, and importantly the pricing will remain the critical factor. Moreover, with its aspirations to become a "digitised global trade enabler, "DP World needs to avoid going "head-to-head" with its ocean carrier customers, adds Drewry.
It will also have to tread carefully in its dealings with its other feeder operator customers over its ownership of a rival.