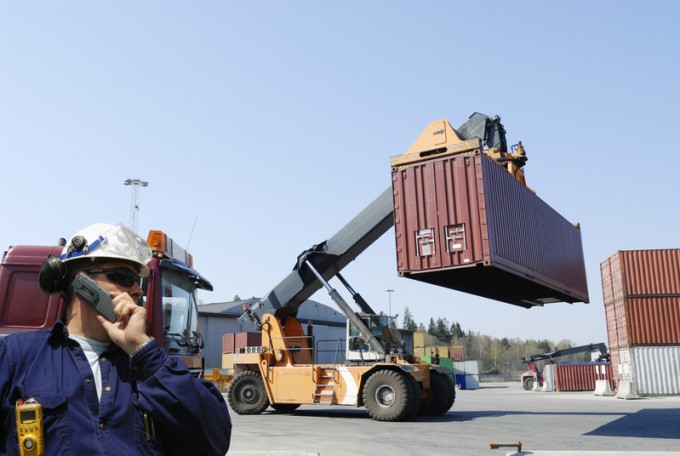 World Shipping Council senior vice-president Lars Kjaer this week urged shippers not to wait for government guidelines on the new mandatory container weighing regulations before talking to carriers about their specific requirements.
Mr Kjaer told a packed container weighing seminar yesterday at Multimodal 2016 in Birmingham, it was essential that shippers "have the VGM [verified gross mass] conversation with their carrier".
"It is unfortunate that some countries have not yet published VGM guidelines," said Mr Kjaer, but with only seven weeks to go before the VGM come into force on 1 July, he cautioned that shippers must not lose time in discussing the new procedures with carriers.
Since the shipper named on the bill of lading will be legally responsible for providing the VGM, many still need to ascertain from carriers an acceptable method of communicating the VGM (preferably by EDI); the cut-off time for providing the VGM; and obtain confirmation that the terminal offers a weighing facility, in case they do not have access to approved weighing equipment.
Mr Kjaer has concerns that unless communication about the VGM requirements takes place between shippers, terminals and carriers "international trade will suffer after 1 July".
"It is your head on the block" he said, warning shippers that if they did not comply with the new VGM regulations containers would not be shipped.
In an ideal world, cut-off times for providing VGMs to terminals would be uniform, he said. "But this is not going to happen," he said, due to different practices at different ports.
Indeed, varying cut-off times for VGMs was the subject of concern expressed to The Loadstar at Multimodal by carriers that often accept "late-running" boxes, and by feeder operators who have to accommodate last minute shipments.
As far as container terminals offering weighing services, Mr Kjaer noted that the "no VGM, no gate-in" attitude adopted by some ports was changing as the market was encouraging more terminals to provide a weighing facility.
He also applauded the UK's Maritime & Coastguard Agency (MCA) as being the most proactive of regulating authorities.
However Keith Bradley, MCA technical advisor, admitted that the introduction of the SOLAS VGM regulations on 1 July would be "evolving in the early days".
Any potential prosecutions for non-compliance with the VGM regulations, which in the UK could mean unlimited fines and up to two years' imprisonment for offenders, would be dealt with "case-by-case".
Mr Bradley clarified that the MCA's reference to adopting a "light touch" for the first three months, as outlined in its FAQs published on 3 May, related only to transhipped and rolled-over containers where the intended date of shipment was prior to 1 July, in which case the MCA would accept the weight given by the shipper.
The "light touch" reference was not intended to undermine the VGM regulations, said Mr Bradley, but to allow a smooth transition and "some flexibility".
Estimates have suggested that as many as eight out of every 10 containers arriving at UK ports on 1 July will not have a VGM prior to gate-in.