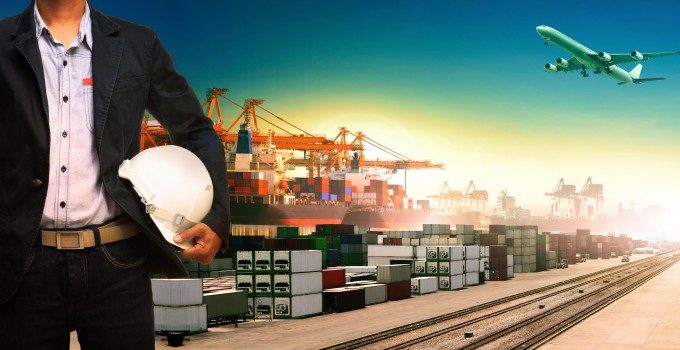 Last week's sudden decision by Dnata to refuse freighter and trucked cargo at Dubai International (DXB), forcing airlines to shift their operations to Dubai World Central (DWC), has resulted in severe congestion at both airports.
In an email sent yesterday to customers, Dnata's terminal services manager at DWC's FreightGate 8 warned that cargo and related equipment would need to be stored landside – or "out in the sand", as one customer told The Loadstar.
The email stated: "Restrictions on offline and freighter cargo at DXB Airport, in an attempt to decongest FreightGate 5, has seen a massive influx of import cargo arrivals at FreightGate 8 (DWC). This, combined with the current ETV Storage works on our cargo ramp area, put severe constraints on the available floor space within the terminal."
Adding that "we need the space right away," the email continued: "We are forced to look at alternative storage areas, one of them being the fenced area on the landside, to clear up the congestion in the terminal to allow for sufficient room for break/build activities.
"We seek your co-operation in moving all non-cargo items (ULDs, shorings, wooden pallets etc.) from this yard outside the fenced area in order to make way for storage of cargo, both military and commercial."
The move has not been welcomed by airlines, and one indicated he was becoming incredulous. "After trying to move people up to DWC from DXB, they have now congested DWC? But DXB is still congested."
Dnata, meanwhile, has finally responded to a request last week from The Loadstar for a comment on the situation – but so far it has limited its reply to the restrictions at FreightGate 5.
The handler said: "Dnata has been corresponding with customers since March 2013, since being given notice of planned changes to the allocation of facilities at Dubai Airport.
"We first alerted customers by holding presentation sessions on 24th March 2013 and 3rd September 2013 and, in the interim six months, held face-to-face meetings with every single customer, followed up by regular emails, which continued throughout November and December 2013. These correspondences explained how changes would affect all operators and provided options for how customers could continue to receive warehousing and handling by Dnata."
It added: "We understand the disappointment of those customers who elected to remain at DXB and are experiencing a negative impact to their operations now that the planned changes have come into being.
"Dnata has already invested some AED120m in taking measures to maximise handling capacity and efficiency, including increasing by over 50% the elevated yransfer vehicle capacity at FreightGate 5, increasing the auto storage and retrieval system positions by 50%, installing a new traffic management system, doubling capacity on x-ray screening and increasing manpower and resources.
"Now, the reality is that we have reached the limits of what we can do in terms of the current physical environment. We continue to be in communication with our customers to help them find the best solution for their commercial needs going forward."
One airline, contacted for a comment on the statement, wondered whether it was an automated response.
Dubai's split airport system has not yet worked as envisaged, it seems. With belly freight still going into DXB, airlines were reluctant to split their freight operations, while connectivity in Dubai – its selling point – is far better at DXB owing to the passenger operations than at DWC. Residents also make the point that DWC free-zone office space is far from the warehouse and airport area, and that accommodation near DWC is more expensive and a long drive from DXB.
In figures reported today, DXB handled 2.2m tonnes of freight in the past year, and 223,195 tonnes in November, an increase of 11.6%. DWC handled 146,181 tonnes in the first nine months of 2013, down 11.3% on the previous year.
Dubai Airports, which operates both, denied there was congestion at DWC, but said: "DXB has seen tremendous passenger and cargo traffic growth in recent years and that is set to continue. By 2020, we expect cargo volumes to top 4.4 million tonnes. So we are investing to expand capacity, but there is a limit to the extent to which we can expand DXB.
"As of the moment, there are over 30 cargo operators that use DWC, and we are expecting all freighter operators to relocate from DXB to DWC by end of March 2014."