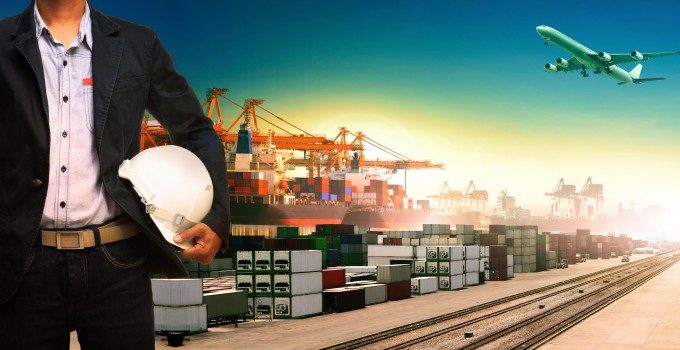 Utilisation levels on containerships loading between China and Europe are reported to have slumped to 80-85%, causing spot rates to fall steeply again this week.
The Shanghai Containerized Freight Index (SCFI) was once more a sea of red ink as spot rates to North Europe fell a further $114 to just $295 per teu, and for Mediterranean destinations by $91 to $315.
This 28% dive in freight rates to North Europe this week virtually wiped out the last vestiges of this month's general rate increases (GRIs) and has destroyed any prospects of carriers securing 2016 contracts at sustainable rate levels.
Speaking to The Loadstar at the Intermodal show in Hamburg this week, carriers described the extremely weak market fundamentals on the trade as a "disaster", as they coincided with the traditional round of annual contract negotiations.
Anecdotal reports suggest that some 2016 deals were closed at rates as low as $350 per teu – the lowest contract rates ever witnessed on the trade.
In the face of this latest setback, carriers are moving forward with the next round of GRIs, ranging from $650 to $1,000 per teu, slated for December 1, and according to Alphaliner they have a better chance of succeeding.
"This is due to an increase in the number of void sailings in the last two weeks of the year," said Alphaliner adding that the GRIs would coincide with an expected end-of-year cargo rush ahead of the Chinese New Year holiday.
However, any rate gains were likely to be "short-lived", warned Alphaliner, and the consultant argued that ocean carriers needed to take out more capacity to reduce the supply-demand imbalance on the route.
It calculates that the effective capacity between Asia and North Europe is actually only 1% lower than it was a year ago – taking into account the blanked sailings of last year – given that the average size of the ships deployed is now close to 14,000 teu, versus the 12,000 teu average of a year ago.
Too much capacity, against a background of an accelerating year-on-year decline in volumes, down 3.9% as at the end of September according to CTS data, is the reason for the current malaise.
Alphaliner also notes that a further 45 ultra-large container vessels of (ULCVs) of 14,000-20,000 teu are due to be delivered by December 2016, all of which are expected to join the Asia-Europe route. And elsewhere, the cascading of "unsuitable" large ships onto other trades has had a serious negative impact on global freight rates.
The SCFI comprehensive index touched a new low this week at 484.14 points with, for example, spot rates from Asia to the US west coast falling to a new all-time low of $922 per 40 ft.
"This represents the first time that this trade has been under the physiological $1,000 mark since August 2009, having been in nearly constant freefall since the end of the port congestion debacle at the start of the year," said London-based container derivatives broker FIS.