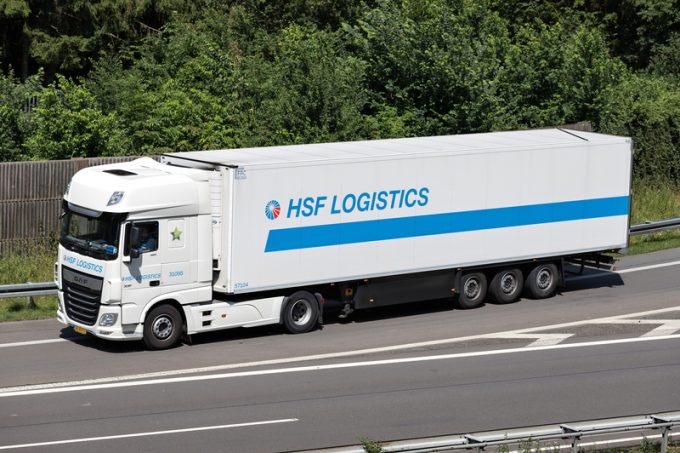 Danish ferry operator DFDS is set to significantly expand its cold chain logistics operations, agreeing to acquire the Dutch HSF Group for €296m ($358.4m).
The deal will effectively "quadruple" DFDS's cold chain business, CEO Torben Carlsen said.
He added that a new special-purpose DFDS company set up for the acquisition would see around half its annual revenue generated from cold chain operations.
In 2019, HSF generated €365m in revenues and delivered an ebitda of €43m, and Mr Carlsen said 2020 numbers were looking at the around the same levels.
It has 1,800 employees, and operates around 700 trucks and 1,700 reefer trailers, including both owned and leased units.
HSF group has three main business lines: a continental Europe-UK operation that focuses on pork and poultry volumes into the UK that accounts for around 20% of annual revenue; a Netherlands-Germany corridor that transports beef and veal, with fruit and vegetable return loads, which also accounts for around 20%; and fish and meat exports out of Scandinavia to the UK, Italy and Spain, with fruit and vegetable return loads, which accounts for around 50% of revenues.
The acquisition is part of DFDS's WIN23 strategy, drawn up in 2018, which targets logistics acquisitions in three verticals – automotive, forest products & metals and cold chain.
Once the acquisition is completed – expected in around three months following clearance from competition authorities – cold chain operations will account for around 50% of DFDS Logistics' annual turnover of Dkr8bn ($1.3bn).
"I am very excited about the acquisition of HSF Logistics Group, as it significantly expands our customer offering to a wide range of food producers," said Mr Carlsen. "It also opens the door for new growth opportunities and adds freight volumes to our ferry route network."
In the longer term, Mr Carlsen added, DFDS was targeting an 8% return on invested capital, although it would take "two-to-three years to reach that",  and that HSF would add stability in terms of its exposure to verticals hit by the pandemic.
"There is, of course, limited growth in the food market, but that is a very good balance to have, given our exposure to automotive and textiles, which have faced problems recently – it's a good addition in terms of stability," he said.