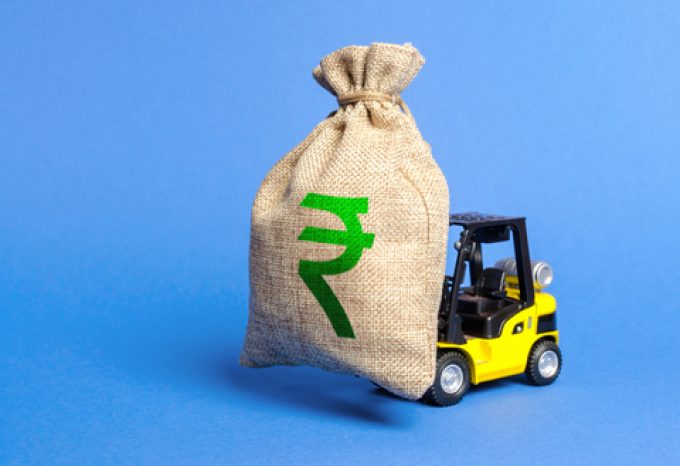 The government of India is eyeing a new policy to incentivise exporters seeking to sell in rupees instead of traditional US dollars.
The Reserve Bank of India (RBI), the country's banking regulator, recently put in place an alternative mechanism for these transactions, in large part meant to reinvigorate Indian exports to Russia.
This market has cooled after western sanctions were imposed on Moscow, while Indian imports from Russia – mainly led by crude oil – have seen a five-fold spike.
As part of Delhi's national foreign trade policy, Indian exporters enjoy a bevy of government benefits, generally in the form of tax and other duty exemptions, in return for generating foreign exchange. According to local sources, policymakers are now considering extending similar exemptions to export orders in rupees.
While welcoming the rupee trading system, the Federation of Indian Export Organisations (FIEO) had pushed for clarity on government rebates for rupee-transacted merchandise. It said: "This move is a recognition of the Indian rupee as an international currency. We hope the government will clarify the export benefits on exports conducted in rupees, which were, hitherto, only granted for export payments in a foreign currency."
Industry sources, however, say the rupee mechanism could take traders some time to organise as the guidelines call for the opening of a "vostro account" – defined as an intermediate account a domestic bank holds on behalf of a foreign bank in the local currency.
"For exporters who have negotiated their contracts in dollars, the rupee mode would play out positively, as it is expected to hedge them against potential exchange rate swings," a Mumbai-based shipper told The Loadstar.
"The sanctions on Russia led to an impassé, by which significant amounts – pegged at some $500m – due to Indian traders were stuck in limbo. This trade facilitation should ease that pain, as the sanctions are unlikely to be relaxed or lifted any time soon."
Even though the move has won enthusiastic support from industry stakeholders at home, not many think the rupee could easily become a powerful international currency and rival the dollar in global transactions. But some do believe it has set the stage for a new monetary age.
"This will encourage countries having foreign exchange reserve problems or trying to overcome restrictions imposed by the US and other developed countries to do trade in their currencies," Naren Goenka, chairman of the Apparel Export Promotion Council, told The Loadstar.  "It can save a substantial amount of hedging costs."
In addition, India-Russia stakeholders have been working with heightened urgency to expand the use of the International North South Transport Corridor (INSTC), a multimodal transport channel via Iran, to get around sanctions-related challenges on bilateral trade flows.
According to available data, Tehran-based carrier Islamic Republic of Iran Shipping Lines moved some 114 containers and 3,000 tonnes of other freight between May and July, using the INSTC.
India is also vigorously canvassing for the inclusion of Chabahar Port in Iran, where New Delhi has investments, as a trade facilitator under the collaborative INSTC arrangement.