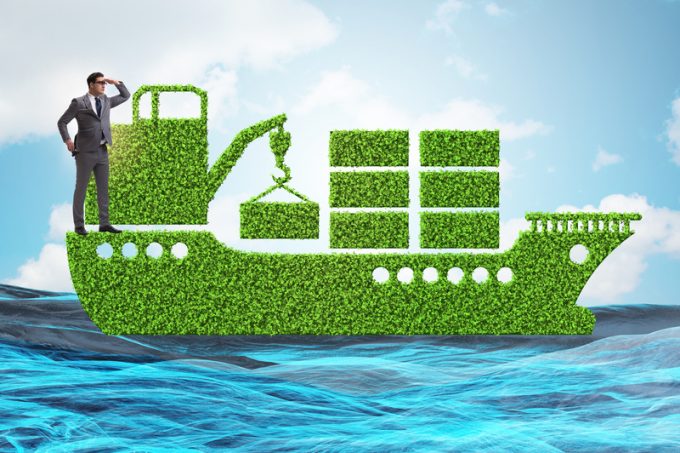 DB Schenker has signed an agreement with MSC to carbon-offset all its LCL, FCL and reefer cargo with biofuel.
The decision is a first among freight forwarders, and will allow for around 30,000 teu to be carried without incurring additional carbon emissions.
The purchase, amounting to 12,000 tonnes of biofuel component, will be blended with MSC's bunker fuel, representing a reduction of 35,000 tonnes of CO2 equivalent (CO2e).
This 'blending' option is unique to biofuel and means some high-profile shipping customers, such as BMW, have been able to make direct agreements with biofuel manufacturers to purchase carbon-neutral fuels. Carbon 'insetting' as it is known, has the advantage of circumventing the traditional stalemate between shipowner and charterer.
Thorsten Meincke, global board member for air and ocean freight at DB Schenker, said he believed the deal was "the right thing to do".
He added: "One thing is certain, the more customers demand climate neutrality throughout supply chains, the faster we achieve clean container ocean freight."
Biofuel used for transport is generally produced using waste cooking oil. But it is necessarily subject to questions of provenance, as its origin can have a massive effect on the amount of CO2e actually reduced.
Previously, lobby group Transport & Environment warned that virgin palm oil could often find its way into the supply chain. This oil is created through massive deforestation, effectively rendering its carbon emission reduction moot – or even making it more polluting than conventional fossil fuels.
GoodNRG Group, which orchestrates a number of biofuel carbon-insetting agreements, has  told The Loadstar that there was sufficient low- or zero-carbon biofuel feedstock available "…to power over 50% of the global [ship] fleet", according to director Bart Hellings.
An advantage of biofuel is that it can power up to 100% of a ship's propulsion without requiring investment – or at least, very little – in new assets. This is not the case for the green-methanol based strategy of Maersk, CMA CGM and, most-recently, HMM.
Caroline Becquart, SVP of MSC, said: "MSC's biofuel solution is our first certified carbon insetting programme that reduces emissions in our customers' supply chains, accelerating the energy transition by creating demand for net-zero-carbon shipping and delivering direct CO2 savings. We're delighted to partner with DB Schenker; we share similar climate ambitions along our collective journey to net zero."