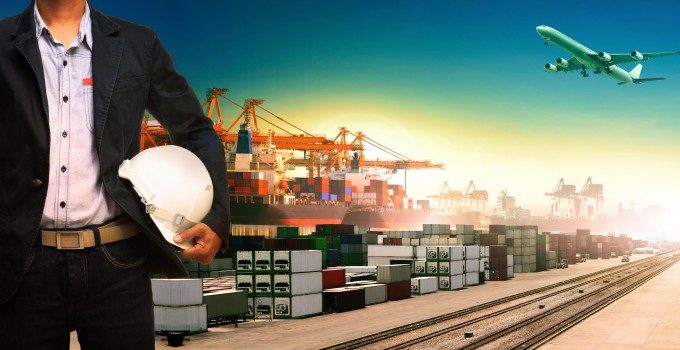 Airlines bracing themselves against DB Schenker's air cargo antitrust lawsuits are fighting back, launching proceedings to dismiss the claim in the US.
Two separate cargo carriers have filed motions arguing that the case, in which DB Schenker could receive up to $1.1bn damages from seven airlines, should be thrown out.
All Nippon Airways and Cargolux are attempting to dismiss the action on the basis of 'forum non conveniens' (an inappropriate forum), essentially arguing that the case should not be held in the US. Legal teams believe a precedent was set in a 1998 case, Capital Currency Exchange vs National Westminster Bank.
They are arguing that DB Schenker is a foreign company that has been "forum shopping" – ie choosing the US for the case on the basis that it may award treble damages. While the forwarder is claiming damages in the US of $370m, that could increase to $1.1bn if treble damages, applicable in US antitrust cases, are awarded.
The two airlines say Germany, where DB Schenker is also suing 11 airlines – for damages of $2.19bn – is a suitable alternative forum, given that DB Schenker is owned by the German government and that many of the witnesses and much of the documentation are in Europe.
According to the International Bar Association, choice of where a lawsuit is filed "should normally be based on place of purchase and immediate injury".
Qantas, meanwhile has chosen a different tactic: the Australian airline, named in both the German and US cases, is claiming that DB Schenker is too late.
It is arguing that if the forwarder had performed proper due diligence, it would have been aware of a case for claims in February 2006, the day after it was reported that the US DoJ had organised raids on the airlines – but the Clayton Act has a four-year statute of limitations.
"Even considering that the statute of limitations was tolled until May 2011 when Schenker opted out of the middle-district class action against the airlines, Qantas contended that Schenker had to file its complaint before June 1, 2014, which the plaintiff failed to do," wrote Megan Morley, associate at McDermott Will & Emery LLP.
Schenker launched its complaint against Air France, KLM, Martinair, Cargolux, Qantas, SAS and All Nippon Airways in the Eastern District of New York, alleging that, in co-ordinating surcharge pricing for shipments to, from and within the US, the airlines violated US antitrust laws. It has settled with several other airlines.
In Europe, it filed a case in Cologne in December 2013 against Lufthansa, British Airways, Singapore Airlines, Swiss Airlines, Cargolux, SAS, Air Canada, Cathay Pacific, Japan Airlines, LAN Airlines and Qantas.
DB Schenker said in a statement when it announced the cases: "As a company, we believe that discussion and engagement among partners are always the best ways to settle disputes. But sometimes these approaches simply don't work, and we have to find other ways to bring about just and reasonable solutions.
"At Deutsche Bahn, we haven't taken these actions lightly. We have made good faith efforts to reach settlement agreements with these air carriers. Unfortunately, we have been unable to do so. In pursuing these legal actions, we are seeking just compensation for our owners – the German government and, ultimately, German taxpayers. We hope this will discourage future illegal behaviour."
In December 2011, Schenker pleaded guilty in the US to participating in a freight forwarder conspiracy "to suppress and eliminate competition", for which it was fined $3.5m.