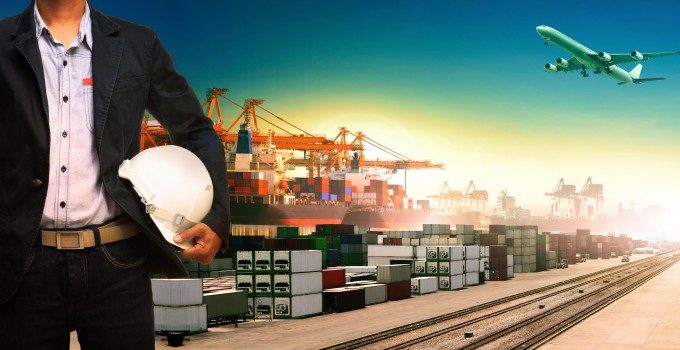 Some of the world's biggest logistics companies – and even the United Nations – are still struggling against criminal gangs supplying counterfeit refrigerant gas to the cool supply chain.
And in this never-ending battle with the bootleggers, the latest weapon appears to be a spreadsheet.
A new database of companies which service refrigerated containers has gone public in a move aimed at combatting the criminals who supply substandard refrigerant gas linked to explosions which have killed at least four workers in recent years. Much of the suspect gas is believed to originate in South-East Asia, but it lingers and travels throughout the supply chain.
The issue has been apparent since 2010 but with no robust global system of enforcement, the dodgy gas still finds its way into reefer boxes, not only threatening worker safety but also causing expensive equipment damage, while potentially jeopardising cargo and vessels.
In the latest development, the Container Owners Association (COA) has published the results of a year-long global survey of more than 700 container service companies, which establishes if and how those companies test refrigerant gas. That should enable reefer manufacturers, operators and leasing companies to see which service companies are the most rigorous which, in turn, should incentivise the service companies to up their game.
Mark Bennett, senior vice president at Triton Containers, and a COA member, said 20,000 test results conducted by leasing companies have demonstrated conclusively that contamination must be happening during servicing, rather than at the manufacturing stage.
To that end, he said, the COA has surveyed most of the world's container service companies and has published the results for anyone to see, whether or not they are members of the COA.
"The database shows which companies are testing refrigerant gas before using it and which companies have yet to respond [to our survey].
"It's important that the whole industry can see this, not just COA members. It is up to the owners, manufacturers and operators to then make sure the service companies are testing in the way they say. That way the industry can decide to stop using a service company which is not taking enough care," he said.
The COA Directory of Global Reefer Service Facilitiesis one of the most comprehensive lists of the world's reefer service companies and outlines what kind of gas testing procedures they have in place – if any – and whether they test new gas, reclaimed gas or both. It also contains contact details for the companies and highlights those companies which have not responded to the survey, or which have returned unsatisfactory answers.
The underlying cause of the counterfeit gas problem is a classic case of unintended economic consequence, and it is a problem which is difficult to legislate against, not least because of its global nature.
Most reefers are designed to operate containing the R134a refrigerant chemical, which is relatively expensive. It can, however, be contaminated, diluted or even be completely substituted with another chemical, methyl chloride – known as R40 – which is much cheaper and is a widely available industrial feedstock. R22 and R142 are other chemicals which have also been identified as common substitutes.
The UN Environment Programme says that the issue arose in 2010 when the price of R134a rose sharply at the same time as those other chemicals were phased out of unrelated industrial uses, thereby causing a cheap surplus of the unsuitable gases, and an opportunity for criminals.
At CoolLogistics Global in Rotterdam recently, Richard Lawton, technical director of Cambridge Refrigeration Technology, updated the industry on his research, funded by Maersk Line, into the science behind the problem.
Using a test rig containing aluminium samples to detect corrosion, Mr Lawton tested a variety of mixtures to establish the circumstances in which R40 causes problems.
"We tried straight R40. We tried R40 plus 134a plus oil. Not a sausage. We tried heating it up to about 50-60 degrees and even hotter, to 150 degrees. Then we added water and a bit of heat and still nothing. We put a magnetic stirrer in there for a couple of weeks. Still nothing. Then we started looking at catalysts. When we used straight aluminium, 50% R40 and a bit of 134a plus a halide catalyst, that caused a reaction. When we tried it with a piston with just R40 and the halide catalyst, sure enough, we got a reaction. We released a little bit of gas and got the classic white smoke and when we opened up the rig it made a right old mess."
His advice to the reefer industry may be easier to follow using the information contained in the COA's new database. "Prevention is better than cure, and much easier. Check your new refrigerant gas and check your recovered gas because it's far easier than trying to clean units and endangering staff."