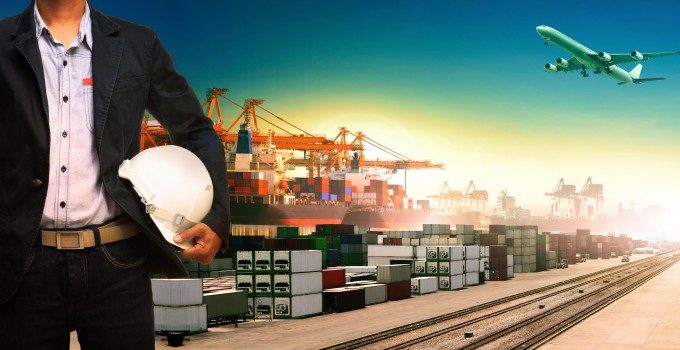 The challenges facing those who want to introduce the mandatory verification of shippers' declared weight of loaded sea containers were laid out yesterday in London as the build-up to next year's International Maritime Organization meeting on the topic began.
Talks at the IMO's sub-committee for Dangerous Goods, Solid Cargoes and Containers (DSC 17) at the end of September failed to push forward the introduction of new legislation – despite support from a wide range of industry bodies and several governments including the US, Denmark and the Netherlands – due to technical objections from Greece, Cyprus and Panama.
That move looks to have set back new legislation by at least a year, and the IMO has now set up a correspondence group to write guidelines to the legislation, which would appear as an amendment to the Safety of Life at Sea (Solas) regulations and would likely enter force in 2017.
The International Cargo Handling Coordination Association (ICHCA), an industry body that advises the IMO on safety matters, has been named joint-chair of the correspondence group, and held a day-long seminar yesterday with representations from a range of participants in the supply chain to begin the work, which will culminate in its report to the next DSC (18) in September 2013.
"This seminar starts our industry consultation as part of our contribution to the DSC correspondence group," ICHCA financial director Richard Marks told delegates.
What was immediately apparent, however, was the wide range of views from different parts of the supply chain. Under the existing Solas regime, shippers have a legal obligation to provide an accurate weight of the container – its contents in addition to its tare weight – while the new proposal says that the declared weight has to be verified either by weighing or by providing an accepted calculation of the weight.
Because of the sheer number of cases where actual container weights have differed from the declared weights, shippers have faced considerable opprobrium over the issue, particularly in the aftermath of high profile casualties such as the MSC Napoli, Annabella and Husky Racer. However, Global Shippers Forum secretary general Chris Welsh argued that the criticism was misplaced.
"It is very easy for governments and the IMO to agree legislation, but will they enforce it and take action against transgressors?" he asked. "In all the examples given today of collapsed stacks, we must know who they were, but has anyone been brought to book?"
Seeking to defend the position of shippers, who could be faced with a considerable increase in costs should the IMO decide that wide-scale investment in weighing equipment at shippers' premises is required, Mr Welsh continued: "This legislation isn't a total panacea, and some shippers are outraged that their reputation has been tarnished by this – mandatory weighing won't deal with bad packing, and it won't reveal if the weight has changed during transportation through water ingress or condensation, and the Global Shippers Forum believes that all supply chain partners have a role to play."
He added however, that his organization had welcomed the World Shipping Council's submission at DSC 17 that "the ships master and a terminal representative" should accept the verified weight because "it extended the role of responsibility to ports in recognition of how the supply chain actually works".
He argued: "There is a need for a five-year lead time to bring this in to install the necessary infrastructure globally. The reality is that most shippers don't have weighing facilities. So it has to be done at a weighbridge or elsewhere. The practical place to do it is at the terminal."
But other delegates argued against this, given that the vast majority of containers will have to complete at least one road leg before arriving at a terminal. Under current legislation, according to the Road Haulage Association's director of international affairs Peter Cullum, a haulier is responsible for his vehicle as soon as it is on the road – with a weight limit of 44 tonnes over six axles.
"But in many cases drivers are not authorized to be in shippers' yards, so he has way of knowing whether the container is overweight or not.
"Another difficulty is if a shipper gives the haulier a part-load, and the haulier takes another part-load from elsewhere, whose responsibility is it then?
"We want the person who has control of the operations to take responsibility and the trouble is that has become a game of pass the parcel," he said.
Terminal representatives were equally keen to push the location of weight verification back to shippers, or their forwarders' premises.
Hutchison Ports UK's head of health and safety, David Wilson, said: "We have 4,500 trucks coming through Felixstowe's gates every day, and a weighbridge isn't an option in this area."
While he did concede that weighing could be done by cranes in the terminal stacks, it was recognised that being weighed by load sensors on a port's quay cranes would be too late – what is supposed to be done with a container that is found to be overweight but midway between quayside and vessel cell?
Additionally, ports and terminals have been keen to avoid any extra liability, as Mr Wilson made clear. "We generally agree with proposals to amend Solas for verification, but greater efforts need to be put on shippers to meet the requirements. Ports could act as agents for shipping lines in this respect, but we could not accept any liability."
The location of the weighing, and the type of equipment used – weighbridges, load cells and other methods – are likely to remain hotly debated over the coming year, as the correspondence group seeks to draw up its guidelines.
Nevertheless, there was also a sense among those delegates best acquainted with the way the IMO works, that this issue is not going to go away.
John Leach, head of cargo management at Maersk Line Ship Management, summed it up best. "It's fair to say that the IMO is going to nail this one at some point. We have five years in hand and we have more than one method and place to verify the container weights – there probably has to be a flexible approach."
Meanwhile, at FIATA's World Congress in Los Angeles yesterday, Robert Keen, the chairman of its working group, said: "FIATA is wholeheartedly behind any incentive to make container weighing more precise, we are less inclined to accept such an issue to be on the legislative agenda."