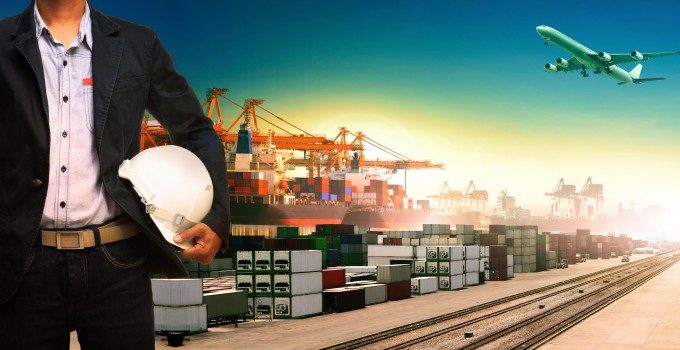 With the reshuffled east-west container shipping alliances now in full swing, supply chain consultant Drewry says Asia-Europe shippers now have a greater range of services and options available, including faster transits for time-sensitive cargo.
According to Drewry's analysis, the four mega-alliances are offering a "well-balanced network" of a weekly westbound capacity of around 220,000 teu across a total of 21 services, underscored "by a wide port coverage at both ends of the trade".
Currently 232 ships with an average nominal capacity of 12,600 teu have been deployed on the Asia-Europe trade by the new alliances, making a total of 84 weekly calls in North Europe, which ought to allay shipper councils' concerns of declining competition.
The alliance "battleground" for cargo is unsurprisingly China, said Drewry, given its 70% dominance of container traffic to North Europe. The new alliances collectively serve 10 mainland Chinese ports each week with 74 voyages.
However, its analysis awards the 2M alliance of Maersk and MSC a "clear advantage" of 27 sailings a week to North Europe, followed by the Ocean Three (O3) with 18, CKYHE with 17 and the G6 with 12.
One negative element of the new schedules is that shippers will not enjoy the same frequency of service to North Europe from Japan and South Korea, with weekly departures reduced to seven and nine respectively.
In the case of Japan, the weaker coverage is "a reflection of the country's declining volumes" said Drewry, although for the carriers that are serving Japanese ports the incentive is a spot rate premium of around $1,000 per 40ft over South China rates.
Shippers have been very vocal in complaining of the slow-steaming techniques and elongated transit times enforced by ocean carriers in the past few years, aimed at mitigating the impact of high fuel costs and industry overcapacity.
Some, with time-sensitive and high-value cargo, have suggested that they would be prepared to pay more for the option of a faster transit.
Now, with bunker costs having plunged by 60% since last summer, there is some evidence that carriers may be trying to gain a marketing advantage by offering a faster transit time than their peers.
With Drewry's analysis of transit times, published in its Container Insight Weekly, shippers can compare transit times per port pair between the alliances – the fastest time between Shanghai and Rotterdam is recorded as 28 days, compared with the slowest of 36 days.
Moreover, based on the theory of the alliance proforma schedules – but without the benefit of operational practice – the average service speeds of ships plying the headhaul Asia-North Europe trade have increased from 17.8 knots in December to 18.5 knots now, with the fastest at 19.8 knots.