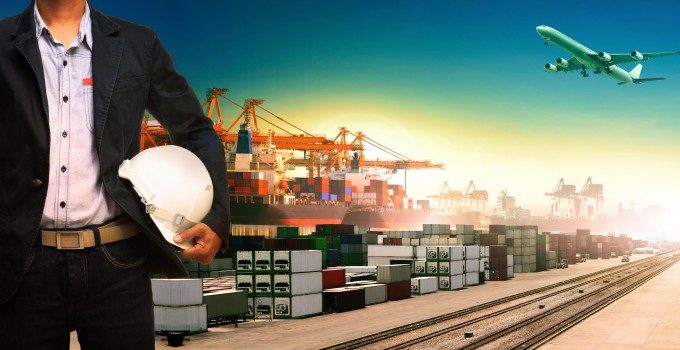 The poor health of the Asia-North Europe tradelane is forcing the four ocean carrier alliances into a headlong rush to cancel sailings ahead of 1 July general rate increases, although one leading analyst claimed that nothing less than suspending four strings could prevent further financial disaster for lines.
Friday saw the Asia-North Europe component of the Shanghai Containerized Freight Index (SCFI) shed another $38 to reach another all-time low of $205 per teu, driving spot rates deeper into calamitous sub-economic levels.
Moreover, rates of $150 per teu are apparently still being touted by carriers desperate to fill their ships from Asia to North Europe, making the 1 July GRIs of $900 – $1,200 per teu equivalent to a 10-times increase in pricing.
Carriers on this route must now be seriously concerned that their hitherto proven remedy of blanking sailings to support GRIs is having no impact on a market also seriously weakened by a 20% fall in the value of the euro against the US dollar in the past six months.
European imports have been curbed as a consequence, while the Russian economic situation has also added to the troubles – a toxic combination that has sent growth into reverse, with April headhaul volumes showing a nigh 9% year-on-year decline.
A typical example of how the Asia-North European carriers have reacted to the soft market, and are cutting capacity, is provided by CMA CGM's customer advisory dated last Tuesday, which announced that it and its Ocean Three alliances partners, CSCL and UASC, would "perform 12 alternative blank sailings during the third quarter of 2015".
CMA CGM said the effect of the blanked sailings between weeks 27 and 38 would be to remove a whopping 12,400 teu of nominal capacity a week from O3's offer in what is traditionally the beginning of the peak season.
However, this and ad-hoc capacity reductions from members of other alliances were still insufficient to arrest the relentless weekly decline of the SCFI.
Indeed, transport consultant Alphaliner said it regarded such ad-hoc remedies, including the downsizing of the 2M's AE9/Condor service announced the previous week, as "tepid moves" that "fail to fully address" an oversupply crisis on the trade which has caused freight rates to plunge 80% since January.
At the same time, capacity will continue to increase: there is scheduled to be one 13,800–19,000 teu newbuild ultra-large container vessel (ULCV) delivery each week until the end of the year.
According to Alphaliner, there is only one way to stop the freight rate rot and the ultimate threat of carrier bankruptcy, and that is to suspend, at least temporarily, services that are not required in the current climate.
Its radical suggestion is that the smallest loop should be removed from each of the alliances, entailing the suspension of 2M's AE9/Condor string; the O3 FAL3/AEC7/AEX4 service; the NE8/CES loop of the CKYHE alliance and the G6's Loop 1 service.
Alphaliner said this service cull would remove 14% of Asia-North Europe capacity – around 39,000 teu a week – and go a long way to rebalancing the beleaguered trade.