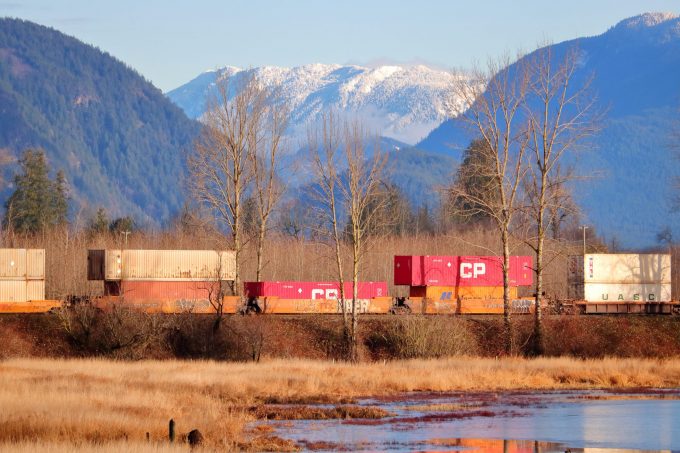 Rail flows from ports to the Canadian metropolises of Toronto and Montreal are stuck in low gear, with no end of the congestion in sight.
Boxes have piled up at the ports of Vancouver and Prince Rupert, as it takes longer to move them off the docks to urban centres in the east. On 12 July, three out of four container facilities at the port of Vancouver (Centerm, Deltaport and Fraser Valley Docks) showed box dwell times in excess of seven days.
For the rail carriers, the port's website indicated dwell times of more than seven days at three of the four facilities served by Canadian National (CN) and one of the three Canadian Pacific (CP) sites.
This is the result of problems in the interior, notably clogged up rail facilities in the Toronto area and Montreal.
"What we are seeing, and have been for many weeks, is the congestion being caused, this time, by the rail system," observed David Britnell, president of North American Freight Group. Owing to congestion at the rail yards, "it is taking weeks from Vancouver or Prince Rupert for the rail to move the containers from port," he explained.
He added that flows from Canada's east coast ports have also been affected, but to a lesser extent than those from the Pacific gateways.
According to a recent customer advisory from Maersk, container dwell times at its Toronto yards have been 12 days for CN and 13 for CP.
The rail carriers and others have attributed the problem largely to insufficient drayage capacity in Toronto. CN told truckers and clients in May that the average number of trucks at its ramps in Ontario was down 18.5% from a year ago.
In a bulletin, the Canadian International Freight Forwarders Association noted that drayage shortage was an ongoing problem as a result of a shortage of drivers in Toronto. According to the Canadian Trucking Alliance, there are currently 23,000 unfilled trucking jobs in Canada.
Various reasons have been mentioned for the shortage in the drayage sector, from the impending implementation of the electronic logging mandate in Canada, to drivers turning to other sectors. Drayage drivers tend to be largely owner-operators, who are seen as more likely to switch to better paying sectors as opportunities arise.
Their job at the Toronto rail heads does not sound very appealing at the moment. The build-up of containers there has resulted in lengthening delays in picking up boxes. According to one source, this now takes over six hours, in some cases as long as 10 hours.
Some observers reckon that the initial spark for the congestion was a surge in Toronto-bound containers arriving at the ports as importers had ordered early to ensure they would have inventory in time for the peak selling season and to safeguard against long delays in shipments out of China due to Covid lockdowns there.
Mr Britnell regarded the problem as part of the transition of the system to meet the changed needs of the world's supply chains, a process that will take years. With ports, rail operators and drayage groups all stretched to their limits, any disruption is likely to cause sudden and consequential congestion, he commented.
Both Canadian Class I railways have implemented metering from Prince Rupert to Toronto to ease the pressure on their inland facilities. Mr Britnell estimated that trains were departing only at 80% capacity because their inland terminals could not accommodate more volume. At Prince Rupert DP World opened a near-dock surge yard for temporary storage of containers.
These measures are bringing some relief, but they are unlikely to unclog the system any time soon. At the moment there are no projections on how long the current congestion will impact traffic. In a statement CN commented that the drayage and warehouse capacity constraints in Toronto and Montreal "have become so chronic that we are now in a situation of a potential back-up for some time".
Some shippers are looking at alternatives. Routing containers through US gateways on the eastern seaboard or the Gulf of Mexico would be noticeably more expensive, Mr Britnell said.
His company has a less expensive option, albeit still pricier than the slow route on Canadian rails. For clients who are willing to pay the extra dollars, it terminates containers at the port, transloads them to skids and trucks these to final destination.
"Again, a more expensive option, but much faster," he said.