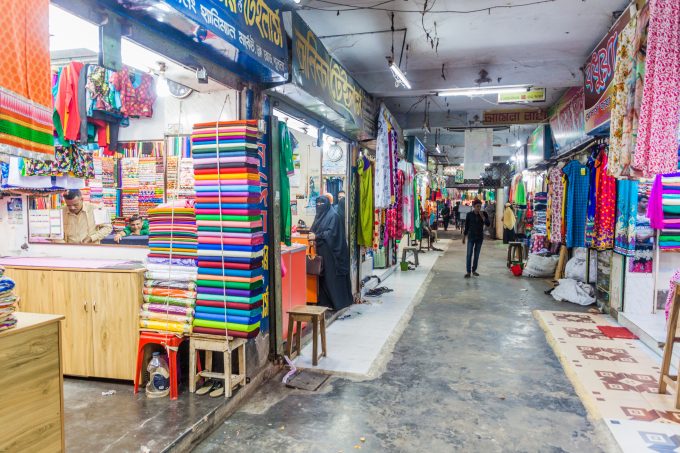 After the Bangladesh government raised fuel oil prices by 42.5% this month, inland container depots in Chittagong have decided to raise diesel-linked service charges by 25% to meet the increased costs, as shippers claim demand is falling.
The Bangladesh Inland Container Depot Association (BICDA) held two meetings with the Bangladesh Freight Forwarders Association and Bangladesh Shipping Agents Association and took the decision to raise charges after "finding no other options".
The government raised petrol prices by 51.1% on 6 August, with higher octane prices rising by 51.7% and diesel and kerosene prices by 42.5%, in an effort to lower its costs after it had been selling fuel at subsidised rates.
According to Nurul Qayyum Khan, president of BICDA, the tariff for an export container handling package – including haulage, lift on/lift off charges and weighing verified gross mass – will also be increased, by 25%.
"We are only raising charges of services that are dependent on diesel use," said Mr Khan.
The export goods stuffing package rate will be increased to $70, from $55, for a 20ft container, while a 40ft box will incur a new rate of $90, from $72. The BICDA has assured depot users it will lower the charges accordingly once the government reduces fuel oil prices.
There are 19 private inland container depots in Chittagong, with a combined daily handling capacity of 76,000 teu, and they handle almost 100% of outbound containers and 38 types of goods laden import containers. Most of the exports are taken to the ICDs where they are stuffed into containers before being sent to the port.
BICDA secretary General Ruhul Amin Sikder said the association had fixed the new rates as an upper limit and individual depots were free to negotiate rates with their clients, but should not cross the ceiling.
Garment factory owners, the main ICD users, and port facilities, however, find the new rates harsh at a time when work orders are declining, thanks to the war between Russia and Ukraine impacting demand.
"We are getting fewer work orders. The depot service rate hike will have an effect as it is buyers who ultimately pay the charges," said Shahidullah Azim, vice president of the Bangladesh Garment Manufacturers and Exporters Association.
He also opposed the depot rate hike without consultation with a government set tariff committee formed by the ministry of shipping.