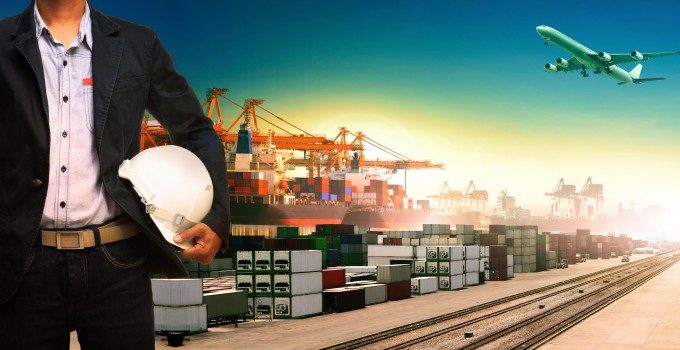 Factories across China are slowly getting back to work, but there remains considerable uncertainty over when normal production levels will be resumed.
Transport systems remain crippled and, despite many factories being open, many workers are unable to reach their jobs.
And experts warn that the government's response to the crisis would likely remain "highly dynamic".
Kaho Yu, senior China analyst for Verisk Maplecroft, said: "Beijing faces a difficult balancing act between containing the virus and resuming business. The return of workers to crowded environments like factories could push the outbreak to another peak, resulting in rising discontent and political pressure for failing to control the crisis.
"We expect the government to prioritise precautionary measures in daily business, undermining the efficiency of commercial operations," he added.
Foxconn reopened its factory in Zhengzhou this week, although according to The South China Morning Post, it was unclear what level of production it is operating at, while Ford said its factories had also opened, while General Motors planned to resume production tomorrow.
Koray Kose, senior analyst at Gartner supply chain research, questioned resuming industrial production in regions where infection rates were highest.
"You have to remember the scale of these factories – they operate 24 hours a day across three shifts and the workers are sleeping in dormitories, normally eight to a room," he said.
"Restarting the factories is not just a question of productivity – your workforce is going to be exposed to the possibility of infection, which means more hiring and a vast amount of training of staff.
"On the other hand, there is the question of inventory management, which demands that a certain amount of production has to be kept up to keep markets supplied."
Mr Kose added that some sectors had shown far more supply chain resilience than others, such as the semiconductor industry. German semiconductor manufacturer Infineon was a useful example for sourcing strategies, as it had retained a diversified supply base despite the higher costs.
"Companies' sourcing has traditionally favoured getting economies of scale through focusing all efforts on China and having larger bargaining leverage, but the higher costs of having a diversified supply base are offset during events such as this. And rather than looking to reopen factories in infected areas, companies should be looking to diversify their risk strategy," he said.
Mr Yu believed enough disruption had already taken place in the supply chain to last until the third quarter
"Multinational companies that rely on China as a core supplier face reduced production output in products such as plastics, chemicals, steel, auto parts and hi-tech components. They will have to compete for alternative suppliers, and even be forced to reduce or stop production. For example, factory closures have forced Apple and Bosch to scale down their production targets.
"We expect the disruption to last until Q3, but the final impact on industries will depend largely on companies' capability to source alternative suppliers and the progress of virus containment worldwide," he said.
However, he added: "Many US businesses, which have already diversified their supply chains due to large tariffs on Chinese goods in the US-China trade war, are likely to face less of an impact from the supply chain disruption in China."