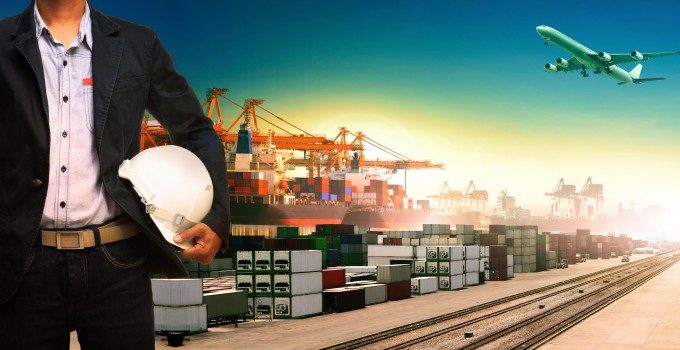 The signing of a nuclear accord between Iran, the US and five other world powers in Vienna on 14 July has seen ocean carriers begin to jockey for the best position to serve the pent-up demands of 80 million potential consumers.
Although there is some way to go before sanctions will be lifted – depending on inspectors verifying Iran's compliance – the potential unfreezing of $100bn of assets, the ability to sell oil globally again and an estimated 8% annual GDP growth rate for the next five years are all promising indicators of strong trade.
High-powered delegations from western companies have been arriving in Iran daily in the anticipation of signing lucrative contracts – the world's biggest container shipping lines among them.
According to Alphaliner, several carriers "responded quickly to the opportunity to resume services to Iran", and said MSC chief executive Diego Aponte had been to Teheran for talks with his counterpart at the Islamic Republic of Iran Shipping Lines (IRISL), Mohammad Dajmar.
Ahead of the nuclear agreement, carriers had already begun calling at Iran's biggest container terminal at Shahid Rajaei, about 23km west of Bandar Abbas, equipped with 18 ship-to-shore gantry cranes, said Alphaliner. Hyundai added the port to its Korea-East Asia-Middle East Express (KMS) service, operated with seven 6,300-6,800 teu ships in April.
Alphaliner said Hanjin and Yang Ming would follow Hyundai's lead this month, adding Shahid Rajaei to their respective Far East-Middle East (FMX) and China Gulf Express (CGX) services.
From early August, CMA CGM, UASC and CSCL will add a regular call at the port on their joint Asia-Middle East (CIMEX/AMA/AGX1) service – with the scheduled visit of the 11,356 teu CMA CGM Andromeda on 6 August expected to be the largest container vessel to call at Iran.
Prior to the sanctions, Shahid Rajaee was a regular call for at least seven major container lines, handling around 90% of the nation's container throughput, but as sanctions were ramped up those calls were dropped in favour of regional hubs, principally Dubai, which is has continued to handle around 1m teu per year of Iranian traffic.
According to Drewry Maritime Research, Iran's state-owned container terminal operator, Tidewater, stands to benefit significantly from the removal of sanctions and has released a statement saying that it will soon begin "serious" talks with foreign interests for new trade.
However, although agreeing that the potential for Iran's re-emergence was "undeniably there", Drewry argued that there would be "no instant gratification" for carriers plying the Middle East tradelane, pointing to the long "to do" list to be completed before trade can fully resume.
A UK Foreign Office statement said: "Initially, the nuclear deal changes relatively little in terms of ability to trade. Sanctions will not be lifted immediately. Relief will be phased, and the first phase will only happen once Iran has taken the agreed actions on its nuclear programme, and the International Atomic Energy Agency (IAEA) has verified that it has done so. This could take several months.
"It is important to note that while sanctions remain in place, they will continue to be enforced. Even as phased sanctions relief begins, Iran will remain a challenging place to do business."