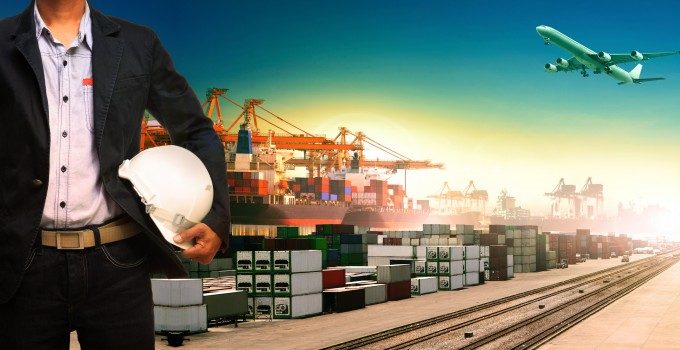 Container shipping lines will have to shave another 2% off their costs "just to stand still", as freight rates are predicted to continue declining through to 2019, delegates at last week's TOC Container Supply Chain event in Rotterdam heard.
Jesper Praestengaard, chairman of feeder and shortsea operator Unifeeder, and a senior advisor at Boston Consulting Group (BCG), said BCG was currently forecasting a 1.6-2.6% per year decline over the next four years – the organisation's research showed that rates had declined by an average 2% a year, net of BAF adjustments, since 1998.
"The industry has been really good at finding efficiencies, but they have all been passed on due to competitive pressures, and you are going to see further cost reductions in the future – and for carries that means that a 2% cost reduction per year is necessary just to stand still," he said.
However, he added that while there were "no easy wins", there was still considerable scope for carriers to both make further cuts and become smarter, more revenue-accretive operators.
"The alliances have tremendous benefits for the mid-sized carriers and there is a lot of stuff that they have not looked at yet. People say that carriers are not allowed to do joint-procurement but I'm not so sure," he said.
Mr Praestengaard and his BCG colleagues have delved into the G6 Alliance's filing with the Federal Maritime Commission.
"There is a lot of stuff that the G6 has included in its alliance agreement, and I think the difficulty may actually lie in the fact that, even though everyone can see the gains, there are a lot of vested interests in this industry," he added.
Given the sheer lunacy of much market behaviour in recent months, particularly on the Asia-Europe trade, Mr Praestengaard also attempted last week to shed some light on the psychology behind running a deepsea shipping line.
"People say that it is an irrational industry, but if that was the case, we would have dealt with it by now – if anything, it is logical; it is cruel and perverse logic, but logical nonetheless," he said.
"Why don't they just take capacity out? Well, in a high-fixed-cost industry the cost of idling is significant, so you only save marginal costs there. In addition there is a high barrier to exit – if you have a balance sheet that is overvalued by a certain percentage, you would have to take a significant book loss if you sold all your ships and got out.
"In other words, it is much cheaper to continue operating at a loss in the hope that the market will bounce back, so you keep going," he said.
The combination of a commoditised industry, which means "there's very low cost of switching for shippers"; in elastic demand, "so when you reduce price you don't increase demand"; and structural overcapacity meant the fundamental question facing carriers is one of cost.
"The carriers' most significant cost is their vessels and the capital and operating costs that go with them. So you have a huge incentive to build bigger ships, because that way you at least can compete – you get higher fuel efficiency and lower slot costs, and there is available financing.
"It is also important to understand that the industry had been used to double-digit growth, and although it has bounced back after the huge correction in 2008, the new normal growth is about half of what it used to be.
"There is going to be no immediate turnaround in the supply-demand ratio, and overcapacity will be here until 2019," he said.
BCG estimated a 4% compound average growth rate (CAGR) in Asia-Europe volumes until 2019, but 6.8% on its backhaul leg; 4.4% headhaul and 6.2% backhaul growth on the transpacific and 4.4% headhaul and 3.6% backhaul growth on the transatlantic.
The backhaul growth is going to be bigger than the headhaul growth on Asia-Europe and transpacific, but you already have available capacity on those directions," he said.