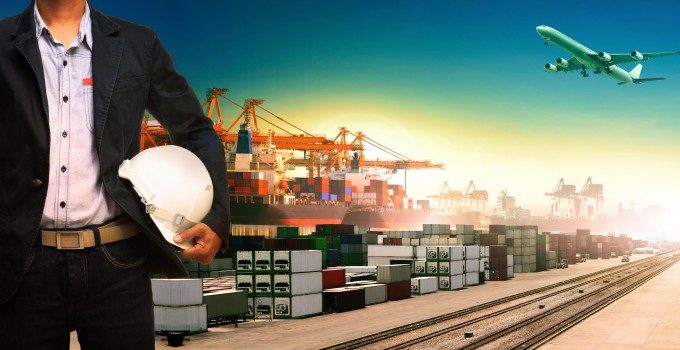 Spot rates on the main east-west tradelanes suffered further serious losses this week with carriers seemingly powerless to stop the rate rot, despite a desperate strategy of blanked sailings and announcing massive general rate increases.
Indeed, today's Shanghai Containerized Freight Index (SCFI) shows a sea of red numbers, with both Asia-Europe and Asia-US sectors losing ground – the latter actually losing more than the previous week's $600 per 40ft GRI between Asia and the US west coast.
The $309 per 40ft plunge on the SCFI's USWC index is a disaster for carriers trying to conclude last-minute annual service contracts with shippers to start on 1 May.
Asia-Europe SCFI spot rates tumbled another $45 per teu to $399 for North European ports and by $56 to $607 per teu for Mediterranean destinations.
Here, shippers that have already agreed new contract deals with carriers for 1 January, when spot rates were around 60% higher, will be under pressure from their boards to tear them up and demand a better deal.
They are unlikely to lose too much sleep over the ethics of reneging on contract volumes, given the current practice of carriers to blank sailings at relatively short notice and force them to seek other options to fulfill their supply chain requirements.
Increasing numbers of shippers between Asia and North Europe are telling The Loadstar they are cutting deals with at least six carriers, rather than just the two they might have signed with previously, in order to protect themselves from the random blanking of sailings.
And in certain cases, contracts are with two carriers from each alliance in case the voyage-voiding becomes so intense that they are forced to fight for availability of space.
Having lost the plot on their rate restoration strategy – the March and April GRIs gaining little traction – a fresh rally is now being prepared by carriers for 1 May GRIs.
The most extreme examples seen by The Loadstar come from OOCL, for Asia-Mediterranean, with a $1,200 per teu hike, while for North Europe, newcomer UASC has announced a $1,300 per teu GRI.
Container freight broker FIS notes that the latter represents a massive 326% increase on current market levels and questions the sanity of the move.
FIS's Richard Ward said: "The sheer magnitude of the increase is nothing short of ludicrous.
"Even more telling is that carriers are unable or unwilling to manage supply for a long enough duration that would help them to prop up rates for a prolonged period and offer no significant or long-term relief."
Meanwhile, a 9% year-on-year capacity overhang and a weak post-Chinese New Year market have hit Asia-Europe carriers at exactly the wrong time: as they anticipate the delivery of 60 new ultra-large container vessels with an average nominal intake of 15,000 teu or above this year.